Obama: "We Can Absorb A Terrorist Attack"
What's so wrong with saying that America will survive even if al Qaeda manages to hit us again ?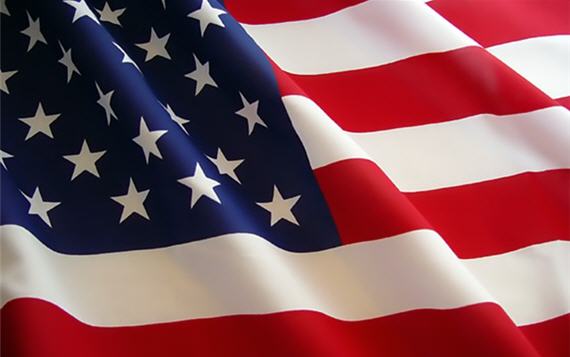 One quote that is buried in the Washington Post's story on Bob Woodward's new book seems to be on the verge of entering Outrage Of The Day status:
Woodward's book portrays Obama and the White House as barraged by warnings about the threat of terrorist attacks on U.S. soil and confronted with the difficulty in preventing them. During an interview with Woodward in July, the president said, "We can absorb a terrorist attack. We'll do everything we can to prevent it, but even a 9/11, even the biggest attack ever . . . we absorbed it and we are stronger."
When the story first broke last night, this quote alone created quite a firestorm on Twitter, and led to accusations by some that the President was essentially saying that he didn't care if another 9/11-sized or larger attack occurred on his watch.
That theme has been picked up today in some parts of the conservative blogosphere today, such as this from Gateway Pundit:
If we are "stronger," and that is entirely debatable, it certainly isn't because of anything the Obama administration has done.

In fact Obama has done his level best to make us more vulnerable. From reducing the threat status, to eliminating intelligence programs that were getting results, to simply sending drones to wipe out terrorists (that then take any actionable intelligence to the gave), even to making a mockery of our strength by using childish euphemisms such as "overseas contingency operations," Obama has taken America off its security footings.

But, what the heck. We can take as many blows as the terrorists can give, says tough guy Barack Hussein Obama! Come and get us, Usamma bin Laden, Obama taunts. We'll take whatever ya got… and take it… and listen to Iranian mad men speak at the UN…. and take it…. and sit respectfully while Venezuelan dictators harangue America… and take it… and offer our hand in friendship to murderous regimes…. and take it… with a president that barnstorms the world on an apology tour… and take it… as he bows to the floor to every king and dictator in sight… and take it…
Marc Thiessen says much the same thing at his American Enterprise Institute blog:
These are stunningly complacent words from the man responsible for stopping such a terrorist attack. Obama uttered them last July, after America suffered two near-misses—the failed attacks on Christmas Day and in Times Square. Rather than serving as a wake-up call and giving the president a sense of urgency, these attacks seem to have given the president a sense of resignation. He is effectively saying: an attack is inevitable, we'll do our best to prevent it, but if we get hit again—even on the scale of 9/11—it's really no big deal.
Here's the question I have, though; how is this comment from Obama any different in substance from when George W. Bush said this:
There are some who feel like that, you know, the conditions are such that they can attack us there. My answer is bring them on. We got the force necessary to deal with the security situation.

Of course we want other countries to help us. Great Britain is there. Poland is there. Ukraine is there, you mentioned. Anybody who wants to help, we'll welcome to help. But we got plenty tough force there right now to make sure the situation is secure.

We always welcome help. We're always glad to include others in. But make no mistake about it, and the enemy shouldn't make any mistake about it, we will deal with them harshly if they continue to try to bring harm to the Iraqi people.

I also said yesterday an important point, that those who blow up the electricity lines really aren't hurting America, they're hurting the Iraq citizens. Their own fellow citizens are being hurt. But we will deal with them harshly as well.
To pick up on Thiessan's comment, wasn't Bush effectively saying "we know insurgents are going to target our troops, probably kill some of them too, but it's no big deal" ?
Both comments, while applicable to different situations, strike me as being the same sort of "we can take it" tough talk. If one is acceptable and a sign of strength, then so is the other. Moreover, let's turn the President's statement around, do the people criticizing it really believe that American could not survive another terrorist attack ? If so, that shows a pretty shocking lack of faith in their fellow citizens.
The President is right, of course. Unless we're talking about the kind of massive, crippling terrorist attack depicted in the CBS television show Jericho, the United States will survive whatever al Qaeda or any other terrorist group can throw at us, as long as we don't lose our heads. That used to be called American optimism, and there used to be a Republican President who talked about it virtually every day he was in office. Today, the right seems to be obsessed with gloom-and-doom scenarios and the idea that the downfall of the Republic is just around corner. Quite frankly, that doesn't strike me as a being the basis of a healthy political philosophy.