Obamacare Approval Numbers Unlikely To Improve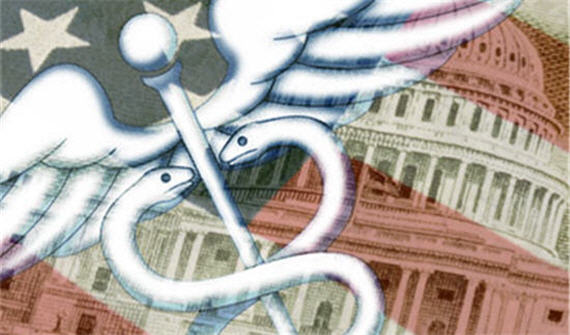 Looking at a recent polling on the Affordable Care Act, which showed the same generally negative numbers as polling has shown for three years now, The Fix argues that public opinion about the law is unlikely to improve:
Asked for their No. 1 reason for disliking the law, 42 percent cited "too much government involvement."

This particular complaint will be almost impossible for the law to overcome. It doesn't matter how well the government-run insurance marketplace works, if someone fundamentally opposes the whole idea of a government-run marketplace in the first place. In fact, news of 8 million signups in government-run marketplaces may only serve to remind some of the tightening nexus between government and the health insurance market. If you don't like Obamacare, having more people sign up might make you like it less rather than more.

Other complaints about the law are also hard to combat. The mandate for individuals to buy health insurance has long been one of the law's most unpopular features, and while certain aspects of it have been delayed (for small employers to offer plans, for instance), it's not going anywhere. And concerns about the law's costs, which are widespread, will be especially hard to overcome going forward. Even if the law succeeds in reducing thegrowth rate of health-care costs, it's almost certain the actual costs of health care will continue to go up — something the law will be blamed for by the vast majority of people who have already decided that they don't like it.

And then there's the whole matter of whether people even processed the good news about Obamacare.

(…)

Essentially, what happened is that Americans have gotten so used to the string of bad news about Obamacare that they simply filed away the sign-ups news in the same folder. And while the White House attempted to play up the news with its "victory lap" news conference, Americans just aren't all that keen on this kind of process story.
Perhaps in time public opinion will improve if the news about the law's implementation and performance improves. That's not likely to happen any time soon, though, and that doesn't bode well for Democratic prospects in the fall.