ObamaCare: Repeal and Replace? Or Repeal and Veto?
House Republican leaders want to repeal ObamaCare. But, even if the GOP takes over Congress, Obama will still have the veto.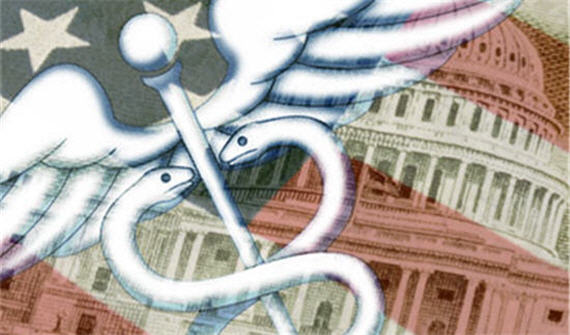 John Hawkins got the leading House Republicans (Minority Leader John Boehner, Republican Whip Eric Cantor, Chairman of the House Republican Conference Mike Pence, and Vice-Chair of the House Republican Conference Cathy McMorris Rodgers) to answer some questions on their plans should they retake the majority next January.
All four were "unambiguously for the repeal of health care reform" and all but Rodgers category pledged to support defunding the bill.
The latter is the most interesting since, as John noted, repeal is moot unless a November landslide gives the Republicans 60 Senators.  Which — I'll go out on a limb here — ain't gonna happen.
Cutting off funding in the House — Boehner says he would "deny any funding for the estimated 16,500 IRS employees that will be needed to implement ObamaCare" — is a more interesting strategy.   The lower chamber has its most power in the realm of taxing and spending.
But, presumably, President Obama would veto any spending bill that defunds his signature achievement.  And the Republicans aren't going to have two-thirds support in both Houses for an override.
Are Boehner and Company willing to shut down the government, ala Newt Gingrich and Bill Clinton in 1995?  Last time, the Republican Speaker got the public's ire and the erstwhile unpopular Democratic president cruised to re-election a year later.