Obama's Big Deficit Speech Will Come Without Specific Plan To Cut Deficit
Prepare to be underwhelmed by President Obama's big deficit speech on Wednesday.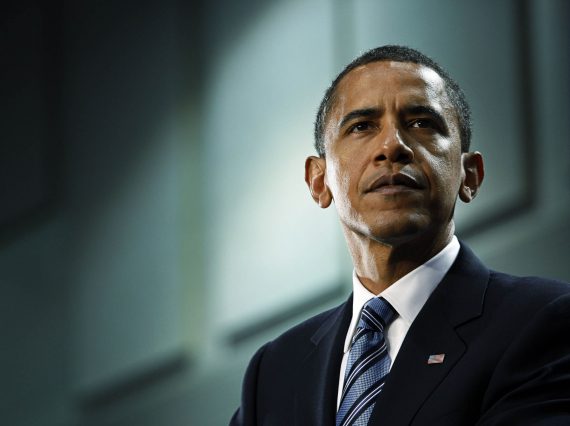 On Wednesday, President Obama will address the nation in some form to discuss the deficit and National Debt. However, if you were expecting specifics you're going to be highly disappointed:
WASHINGTON — President Obama will call this week for Republicans to join him in writing a broad plan to raise revenues and reduce the growth of popular entitlement programs, as the battle over the nation's financial troubles moves past Friday's short-term budget deal and into a wider and more consequential debate over the nation's long-term fiscal health.

In a speech to be delivered at a university here on Wednesday, Mr. Obama will in effect come off the sidelines on the debate over reducing the nation's debt, which is reaching dangerous heights as the population ages.

After months of criticism that he has not led on budget talks, Mr. Obama will urge bipartisan negotiations toward a multiyear debt-reduction plan that administration officials said would depart sharply from the one proposed last week by House Republicans.

The Republican plan includes a shrinking of Medicare and Medicaid and trillions of dollars in tax cuts, while sparing defense spending. Mr. Obama, by contrast, envisions a more comprehensive plan that would include tax increases for the richest taxpayers, cuts to military spending, savings in Medicare and Medicaid, and unspecified changes to Social Security.

In his remarks, which come after Friday's bipartisan deal to cut domestic spending by about $38 billion for the remainder of this budget year, Mr. Obama will not offer details but will set deficit-cutting goals, White House officials said. The numbers were still under discussion on Sunday.

"He'll lay out his approach this week in terms of the scale of debt reduction he thinks the country needs so we can grow economically and win the future — a balanced approach," David Plouffe, the senior White House political strategist, said on "Fox News Sunday," one of four talk shows on which he appeared Sunday.

"Obviously, we need to look at all corners of government," Mr. Plouffe said, adding, "We're going to have a big debate."
I don't know, perhaps this will work. Perhaps this call for a "debate" will actually lead to something. I'm not hopeful, though. Why isn't the President responding to the Ryan Plan by reintroducing the Bowles-Simpson Plan? Why won't he put something on the record?
It's very simple, I think. For all his obvious faults, Barack Obama is a smart enough politician to know that putting his name on a real debt reduction plan that would, necessarily, include controversial matters like entitlement reform, would be politically risky. By merely calling for a "debate," though, he can sit on the sidelines while Congress battles it out — much like he did during the health care debate, the debate over the Bush tax cuts, and the most recent budget battle — only to intervene at the last moment at appear the save the day. It's not really leadership, but it's probably smart politics. Unfortunately, it's exactly what we don't need right now.
Perhaps there will be more to this speech, we'll see. But if this is the pre-speech spin the Administration is putting out, they're telling us not to expect much of anything.