Obama's Kill List: Does Anyone Care?
You have Martin Luther King's statue in your office, but you are sending these unmanned drones out, and bombs are dropping on innocent people.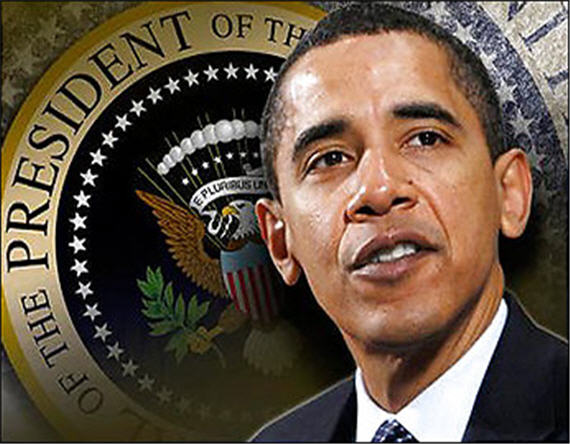 One of the big stories that I missed covering while on vacation was the revelation of President Obama's "kill list"–the process by which the Commander-in-Chief personally selects terrorist targets for drone strikes. This quote from the NYT piece ("Secret 'Kill List' Proves a Test of Obama's Principles and Will") which broke the news is jarring:
Mr. Obama is the liberal law professor who campaigned against the Iraq war and torture, and then insisted on approving every new name on an expanding "kill list," poring over terrorist suspects' biographies on what one official calls the macabre "baseball cards" of an unconventional war. When a rare opportunity for a drone strike at a top terrorist arises — but his family is with him — it is the president who has reserved to himself the final moral calculation.

"He is determined that he will make these decisions about how far and wide these operations will go," said Thomas E. Donilon, his national security adviser. "His view is that he's responsible for the position of the United States in the world." He added, "He's determined to keep the tether pretty short."

Nothing else in Mr. Obama's first term has baffled liberal supporters and confounded conservative critics alike as his aggressive counterterrorism record. His actions have often remained inscrutable, obscured by awkward secrecy rules, polarized political commentary and the president's own deep reserve.
Cornell West provides a pithier statement* in an interview with Ta-Nehisi Coates:
 You have Martin Luther King's statue in your office, but you are sending these unmanned drones out, and bombs are dropping on innocent people. That's not a small thing. That's not a small thing. We know from historic examples that if you engage in a certain kind of foreign policy it eats at your soul on the domestic front.
The NYT story also contains this from former CIA Director Michael Hayden:
Mr. Hayden, the former C.I.A. director and now an adviser to Mr. Obama's Republican challenger, Mr. Romney, commended the president's aggressive counterterrorism record, which he said had a "Nixon to China" quality.

But, he said, "secrecy has its costs" and Mr. Obama should open the strike strategy up to public scrutiny. "This program rests on the personal legitimacy of the president, and that's not sustainable," Mr. Hayden said. "I have lived the life of someone taking action on the basis of secret O.L.C. memos, and it ain't a good life. Democracies do not make war on the basis of legal memos locked in a D.O.J. safe."
TNC concludes:
Has there ever been a point since America's inception when someone, somewhere, wasn't plotting our downfall? I have great difficulty perceiving a time when this won't be true. And so drone strategy comes to self-replicate. We bomb your village. You declare war on us for the bombing. We deem you a terrorist and bomb again. Rinse. Repeat.

The Obama administration considers any military-age male in the vicinity of a bombing to  be a combatant. That is an amazing standard that shares an ugly synergy with the sort of broad-swath logic that we see employed in Stop and Frisk,  with NYPD national spy network, with the killer of Trayvon Martin.

Policy is informed by the morality of a country. I think the repercussions of this unending era of death by silver bird will be profound.
It's amazing how little discussion, really, there has been about this escalating policy.
To be clear: This isn't an attack on Obama per se. While there are some political incentives for a Democrat, in particular, to be seen as aggressive, there's no reason to think that the policy would be radically different if President Bush were still in office or if John McCain had won in 2008. Or that a President Romney would alter course. There seems to be a bipartisan consensus at the elite level that taking out possible bad guys via drone strikes is a no-brainer, since it comes at little risk to American troops and is relatively cheap. There's been some pushback on the strategic wisdom of the policy from foreign policy wonks, myself included (see, for example, "Why the Obama Administration's Drone War May Soon Reach a Tipping Point," in The New Republic). But the public at large seems completely unconcerned.
While direct presidential involvement in targeting would seem to ratchet up the caution level, the threshold seems to be rather low. But, of course, we really don't know because presidents have taken this sort of decision onto themselves and decided that neither the public nor even Congress has a right to know when, why, or how they're making them.
In theory, Hayden is quite right when he says "Democracies do not make war on the basis of legal memos locked in a D.O.J. safe." In reality, though, ours does. And it's not all that clear that it would matter even if the memos were posted for all to see. The American people seem willing to put up with pretty much anything so long as it's done in the name of "security."
*Which Matt Duss flagged via Twitter.