Obama's Meet the Press Interview
Obama shows some spine.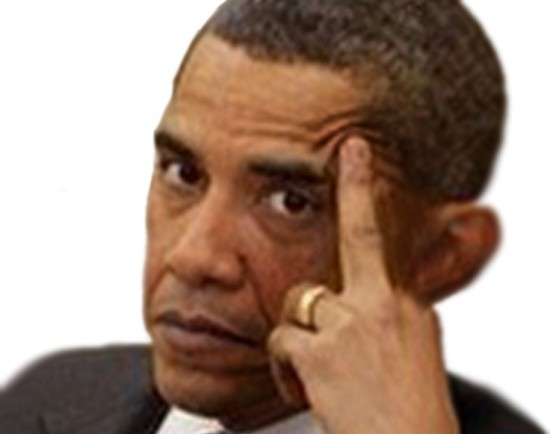 One of the things I've enjoyed most in recent weeks is that President Obama seems to have grown more of a spine. He's still willing to compromise and has put forward good offers that the Republicans have rejected. He showed some of this during his interview on Meet the Press today:
OBAMA: "[A]t a certain point, if folks can't say 'yes' to good offers, then I also have an obligation to the American people to make sure that the entire burden of deficit reduction doesn't fall on seniors who are relying on Medicare. … The offers that I've made to them have been so fair that a lot of Democrats get mad at me. … I offered to make some significant changes to our entitlement programs … They [Republicans] say that their biggest priority is making sure that we deal with the deficit in a serious way. But the way they're behaving is that their only priority is making sure that tax breaks for the wealthiest Americans are protected. That seems to be their only overriding, unifying theme. …
He nailed this and I'm proud to hear him say it. Based on their behavior, the Republicans simply do not care about the deficit, rhetoric to the contrary notwithstanding. For some reason, this transcript doesn't seem to contain it, but Obama also pointed out that if the Congress doesn't act within the next 48 hours (the interview was held on Saturday afternoon) then the Senate would introduce a bill that maintains the middle- and lower-class tax cuts while raising them on the wealthy. If the Senate rejects this, the first bill introduced in the new Congress will be a middle class tax cut.
I love hearing this. I still think the best outcome is to go over the cliff and introduce a bill that cuts taxes for households making less than $250,000. It will put the Republicans in a very awkward position if they vote against it. My fear of having a deal before the end of the year is that the president will give away too much; a $250,000 limit is more than fair.