Offshore Drilling Moratorium Reimposed
The Department of the Interior has, unwisely and unnecessarily, reimposed the ban on deep water offshore drilling.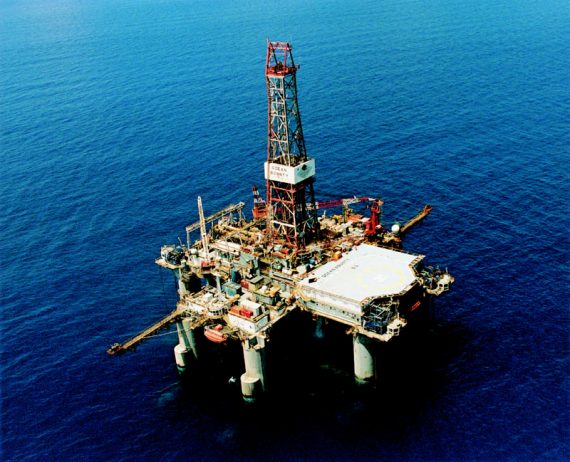 After being rebuffed in Court, the Department of the Interior has issued a new order barring most deep sea offshore oil drilling:
Interior Secretary Ken Salazar reissued a moratorium on deepwater offshore drilling Monday, after the 5th U.S. Circuit Court of Appeals rejected the White House's appeal of a lower court decision to halt the drilling ban.

The reinstated ban will " protect communities, coasts, and wildlife as oil and gas companies implement adequate safety measures to reduce the risks associated with deepwater drilling operations and to ensure they are prepared for blowouts and oil spills," wrote the Interior Department in a statement.

The ban won't apply to shallow water drilling activities, which, the department said, " do not present the same type or level of risks as deepwater drilling operations can continue to move forward if operators are in compliance with all safety and environmental requirements, including the safety and environmental requirements implemented through recent Notices to Lessees."

The new ban will be in effect until November 30 or until such time as Salazar deems that drilling can move forward safely, the department said.

It is supported, said a departent statement by an "extensive record" indicating that the operations "would pose a threat of serious, irreparable, or immediate harm or damage to the marine, coastal, and human environment."

The delay, it said, "would allow time for the implementation of new safety reforms aimed at preventing further drilling accidents."
Quite obviously, this will be headed back to Court. However, since the main reason that the original moratorium was struck down was because the Judge found that it was not supported by sufficient expert opinion to be considered a proper agency order under the Administrative Procedure Act, that previous dismissal technically doesn't bar the Administration from taking a second bite at the apple.
Assuming that this order includes a legally sufficient independent support, which I would have to imagine that it does since the Judge was fairly clear about what the deficiencies were, it's likely to fare better in Court than the previous Order did.
That doesn't mean it's a good idea, though. This strikes me as a rather heavy-handed use of agency power with very little evidence that it's actually necessary. Additionally, it's likely to continue to have a devastating economic impact on Louisiana and the rest of the Gulf Coast that depends on the drilling industry as a significant source of income. Already one drilling rig has left of Gulf of Mexico, headed to the waters off Egypr where there is no moratorium. One can assume that it's sister rigs won't be far behind. Even after the oil spill is stopped and the cleanup underway, this is going to continue harming the people of Louisiana unnecessarily.