Olympia Snowe Vulnerable To Conservative Challenge In Maine
The strength of the Tea Party movement within the Republican Party manifests itself in a poll out of Maine showing the Olympia Snowe is vulnerable to a primary challenge in 2012.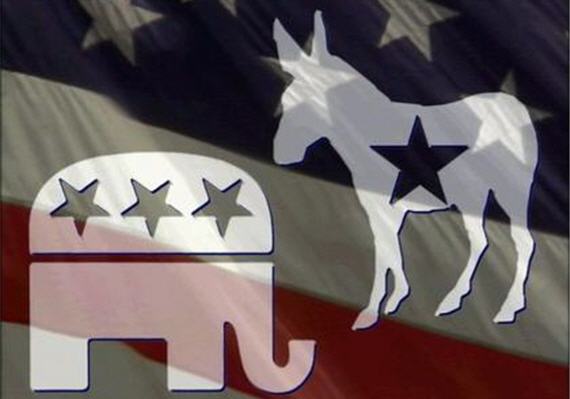 If the Tea Party movement is still around in 2012, Maine's Olympia Snowe could be in serious trouble in a primary:
Last November, right after she supported the health care bill in committee, we found that 59% of Maine Republicans wanted to replace Olympia Snowe with someone more conservative while only 31% said they would support her again in 2012.

The passage of 10 months hasn't done much to soften the ill will toward Snowe with members of her own party. Now 63% of them say they would support a more conservative alternative with only 29% saying they're committed to Snowe.

Moderate Republicans love Snowe. They give her a 70% approval rating and a strong majority say they'd vote to nominate her for another term. But those folks make up only 30% of the GOP electorate in Maine. It's now dominated by conservatives and they're particularly negative toward her, giving her just a 26% approval rating and saying by a 78-15 margin they'd like to trade her out for someone to the right.

When PPP first did this poll on Snowe in November many argued that there was no viable conservative who could challenge her in the primary. The success of the highly flawed Christine O'Donnell in Delaware may say something about whether insurgent Republicans actually need to be particularly good candidates on paper to get some momentum. But we did find that Snowe trails even a named Republican challenger, 2006 Gubernatorial nominee Chandler Woodcock, by a 38-33 margin in a hypothetical contest.

Ultimately Snowe's issues come down to ideology. 64% of folks within her own party think she's too liberal. Unless the Tea Party fervor really dies down between now and 2012 she sure doesn't look likely to win nomination for another term as a Republican.
Snowe won her last campaign for re-election in 2006 by a 300,000 vote margin, but it would appear that Maine Republicans have followed the lead of their fellow Republicans in states like Alaska, Delaware, and New York and become heavily influenced by the Tea Party movement. If that continues two years from now, it's entirely likely that Snowe would lose a nomination fight to a more conservative challenger.
Its worth noting that President Obama won Maine by 126,000 votes in 2008, while Snowe's Republican colleague Susan Collins won her re-election bid that same year by more than 230,000 votes.
So, we're looking at a state that has voted Democratic in every Presidential election since 1992, but which has enough of an independent streak that moderate Republicans like Collins and Snowe are able to win on a statewide basis.What that means if the Maine GOP nominates a more conservative candidate is something we'll have to wait to see, but given the fact that Maine is likely to stay in Obama's column in 2012, such a campaign would seem to face an uphill battle.
Of course, there are many things that could happen between now and 2012 that could change Snowe's fortunes. The Tea Party movement itself could start to fade away as conservatives start to align themselves behind competing candidates for President. The economy could improve, thus dissipating much of the anger feeding the movement. Most obviously, though, poll numbers like this could cause Snowe to respond by either moving to the right or, more likely given Maine's recent history of electing Independents statewide, she could decide that a bid for re-election freed from the GOP mantle would be in her best interests.
Whatever the case may be, these poll numbers are yet further evidence that the Tea Party movement has pushed the GOP base even further to the right. Whether that's a good thing for the party's long-term fortunes remains to be seen.
Full poll results here