On "Black-on-Black" Crime
Yet another example of the need for context when discussing stats.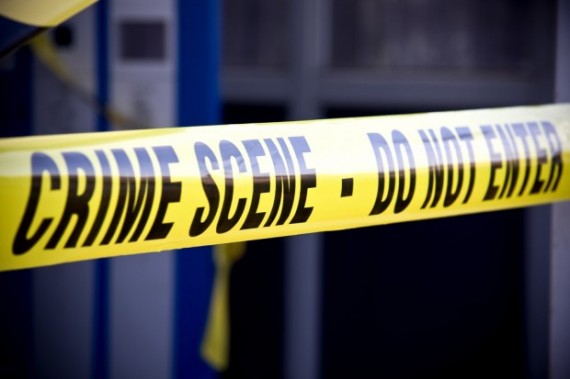 There is an important point on the issue of black-on-black crime that I have seen made a few places (such as here) but that has not reached a sufficient critical mass and therefore needs to be repeated and its implications need to be understood.  Yes, there is a lot of black-on-black crime but likewise there is a lot of white-on-white crime.  Yet, we are constantly told that black-on-black crime is a special problem (e.g., recent comments by Rudy Giuliani) but are not told that white-on-white crime is a similar problem.
To wit:  if we look at FBI crime stats we see that in 2011 there were 3,172 murders of whites and 2,630 of the offenders were white (that's 82.9%).  For blacks the numbers are 2,695 murders and of those 2,447 were perpetrated by blacks (90.8%).    So while there is more, in terms of percentage, black-on-black murder than white-on-white, it is not by much.  Indeed, 82.9%, while lower than 90.8%, is more than enough to state that white-on-white murder is a significant portion of all murders of whites. Yet, this is almost never mentioned.  While one frequently encounters head shaking over the state of black "culture" or some such in regards to black-on-black homicide, one almost never sees it with white-on-white homicide.
Ultimately, these numbers are not that surprising:  crime is typically committed in the community where criminal and victim live and we, as a society, tend to live in semi-segregated, if  not fully segregated, neighborhoods.  Further, a large percentage of murders are committed by friends and family, which reinforces the likelihood of same-race crime (source).
The fact that there is a great deal of ranting about black-on-black crime as if it is a special, race-based problem when the same deal is not made about white-on-white crime is indicative of deep racism in the United States.  I know some readers will automatically recoil at that assertion, but if one does then one needs to have a cogent explanation of why, a negative aspect of one racial category is treated as a special problem for that racial group while the same problem is not accorded special explanatory significance for the other.  It is important to note that black crime is frequently treated as a pathology for blacks that is supposedly tells us something about blacks or black culture, but white crime is typically treated an aberration of white culture (if it is easy specifically noted at all).  I would note that we often see the same treatment of black poverty and black receipt of welfare) but do not see identical treatment of white poverty/welfare.
It is important to recall that there are long-standing narratives in US society about out-of-control black males as if they are somehow uniquely dangerous.  The whole black-on-black crimes stats, without consideration of commensurate white-on-white crime, is just a continuation of that poorly though-out (and, indeed, racist) position.
A parting note:  there are issues of crime linked to poverty that also needs to be addressed on this general topic, but that is an additional discussion.