On Existential Threats
I don't Think that Means What you Think it Means (Huckabee Edition)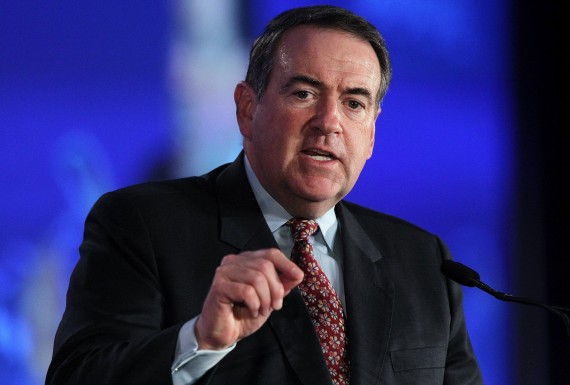 Mike Huckabee:
"People are really worried about the future of the country," he said. "We're not as safe a nation. Islamic Jihad is a genuine threat to America. We have a president who I think could watch a western movie from the 50's and when it was over, he couldn't tell you who the good guys and the bad guys were. What we're fighting is evil. This is not just a geopolitical force that would like a little more land. These are people who want to cut our heads off. They literally want to kill every last one of us. And not be able to recognize that existential threat and call it what it is, is inexplicable to me."
This, it strikes me, is a ridiculous position that is, unfortunately, indicative of too much war on terror thinking.
First, western movies from the 50's are a terrible analogy insofar as in those films there is a clear and easy delineation between good and evil (real life is not so simple).  Anyone who thinks that geopolitics can be understood in these terms ought not be allowed near the levers of power.  Note:  George W. Bush saw the world this way and look at what that got us in Iraq.
Second, even if we stipulate (for the sake of discussion) the notion that ISIS wants to behead the entirety of the US population (a claim that is pure hyperbole in the first place), the notion that this is a real threat is absurd.  Soviet nuclear missile were a true existential threat because they could, if properly utilized,  end the existence of the United States. Setting aside the enormous issue of logistics for a moment, if every single member of ISIS showed up in the US armed with very sharp blades they could be repelled with a relative handful of soldiers armed with automatic weapons.  In short: the ability of ISIS to threaten our existence, regardless of their wants and desires, is nil.
What is inexplicable to me is that anyone would use the concept of "existential threat" to apply to a group like ISIS (or, really, pretty much any current international issue).  Quite frankly, anti-vaxxers are a bigger threat to US lives than is ISIS.
Of course, I have not been particularly impressed with Huckabee's "analysis" of US politics in culture as represented by his new book, so the above is no surprise.