On Repeal of the 17th Amendment
Ignorance of history and process is a hallmark 17th Amendment repeal arguments.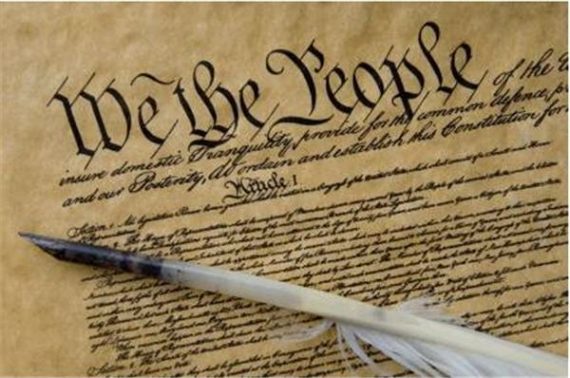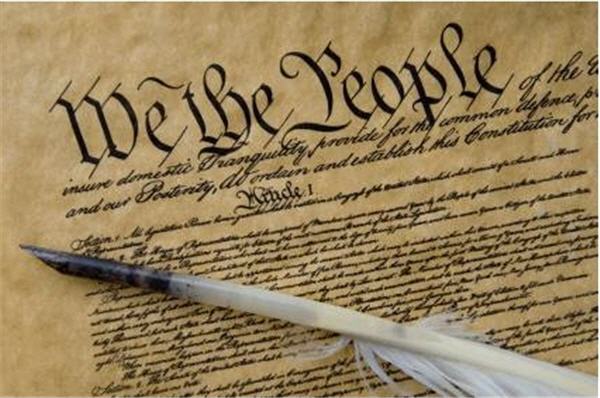 Seth Masket has a post worth reading over at Mischiefs of Faction:  Why repealing the 17th Amendment wouldn't fix the Senate.
First, as he notes, it should be remembered that state legislators willingly transferred this power to the voters:
It took just a year for three-quarters of the state legislatures to ratify an amendment that gave away a vital power of theirs.

[…]

Picking senators was a power that many legislators simply didn't want. In several states, it absolutely paralyzed legislative activity and contributed to the polarization of the chamber.

[…]

By the turn of the 20th century, thanks to legislative selection of senators, national politics were controlling state legislative elections, rather than states controlling their senators.
It should be stressed in these conversations how hard it is to amend the US Constitution and that states have a great deal of power in that process.  State legislatures willingly gave up this power.  It was not taken from them.
Further, there isn't much evidence of selected Senators representing their states in some unique or special way that pro-repeal types like to think was the case. Indeed, as I continually note on this topic (and the Senate in general) there is not special "state interest" apart from the collection of interests shared by the human beings who reside within a given set of arbitrarily drawn lines on a map.
To that point Masket notes:
one of the surprising things about this amendment was how little effect it had on political outcomes. In 1914, the first year of Senate elections, every Senate incumbent who sought reelection (each of whom had been appointed by a state legislature) retained his seat. There were a few modest effects — post-amendment senators were less likely to emanate from political dynasties, and turnover was a bit higher. But it didn't dramatically transform American politics.
Consider:  if Senate candidates are likely to be high level members of established political parties who have enough accumulated power within state politics to be considered US Senator by the state legislator, this is also the kind of person who can win a state-wide election for the position.  Think about it:  what kind of politician tends to be nominated to run for US Senator (especially the ones who are successful enough to be competitive, if not win)?  The pool would include Governors, AGs, other prominent members of the executive branch, US Representatives, and prominent members of the state legislature.  On occasion an outsider (e.g., a very prominent member of the business community) might run. Logic and historical evidence suggests, therefore, that the basic pool of candidates is not that different in either system.
Another reason for thinking, in the abstract, that appointed Senators might be more responsive to state interests is the notion that legislatures could better hold Senators accountable.  But, if Senators are chosen from party elites in the state, it is actually more likely that under such a system that the Senator would be kowtowed to by the state legislators, rather than the other way around.  In the pecking order of political power, a US Senator is far more significant and powerful than a member of a state legislature.  And if one is an aspiring politician at the state level, is one more likely to want to kiss up to a sitting Senator or hold said Senator accountable? The fact, as Masket notes, that the elected Senate had less dynastic qualities and slightly higher turnover illustrates this point.  Put another way:  those who argue for repeal seem to think it will turn Senators into creatures of the legislatures, but there is no reason to think this.
Masket concludes:
So it's not entirely clear what conservatives would gain through a successful return of this power to the state legislatures. To be sure, there would be more Republicans in the Senate if state legislators got to pick senators this year, but it's unlikely Republicans will maintain their current numerical advantage in state legislatures. For the most part, this effort, if successful, would take away a power voters have that they seem to like having, and give it to a group of politicians who don't want it, all in an effort to recreate the political problems of the Gilded Age. Where's the upside?
I think he hits, perhaps, a current desire:  the idea that it would increase the number of Republicans at the moment.  The other is, I think, an abstract (and poorly thought out, as well as ahistorical) notion that there is a special kind of state representation created by the Senate that is enhanced by legislative selection.
However, ultimately, states are just collections of people living in specific territory.  Interests derive from people, not real estate, so the notion that "the state" has interests apart from those people is incorrect.  Further, what is a state legislature other than a layer of representation based on popular votes.  That is:  any claims that state legislatures are created from the voters in their districts. They do not have special statewide obligations or powers.  Their interests are linked to their districts, not the state as a whole.  In a simple model it looks like this:
Voters–>State Legislature
So, a pre-17th Amendment selection model was
Voters–>State Legislators–>US Senators
Sure, you could argue that the the state legislature has insights into state government that might inform state interests, but note that they are basing their views of "state interest" on their district-level constituencies.  There perspectives aren't, actually, "the state" but rather their specific slice of the state.
As such the 17th amendment model is more likely to capture of meaningful state level interest than is the legislature:
Voters–>US Senators
So, if the goal is have Senators more in tune with state interests, the current system is actually superior. Senators actually have some pressure to have state-wide views that individual state legislators do not.  If, however, the expediency of the moment leads one to note that more Republicans would be appointed today, then the preferences become clearer.
I would conclude by noting that any understanding of the Senate as constructed by the Framers has to be understood in the context of the politics of the 1780s.  The chamber itself is a reflection of the need to find a way to get 13 sovereign units to agree to merge into one.  Beyond that, the nature of representation in the chamber (two per state) was very much a political compromise.  Any notion that the design of the legislature as created is perfection is undercut by these facts (perfection, by definition, is not necessary if one has perfection).
—-
As an addendum (rather than trying to weave this in above), it is worth noting that after the Senate failed to repeal the ACA, Mike Huckabee tweeted:
Time to repeal 17th Amendment. Founders had it right-Senators chosen by state legislatures. Will work for their states and respect 10th amid

— Gov. Mike Huckabee (@GovMikeHuckabee) July 28, 2017
and
Ignorance of history of 17th Amendment is revealed by response to my earlier Tweet. Direct election of Senate is major cause of #swamp.

— Gov. Mike Huckabee (@GovMikeHuckabee) July 28, 2017
The first one assumes that all appointed Senators would have the same view of the 10th Amendment as Huckabee does–which not a reasonable assumption.
The second one really amazes me, insofar as ignorance of history is a hallmark or those who want to repeal the 17th in the first place.