On The Internet, Nobody Knows You're Not A Lesbian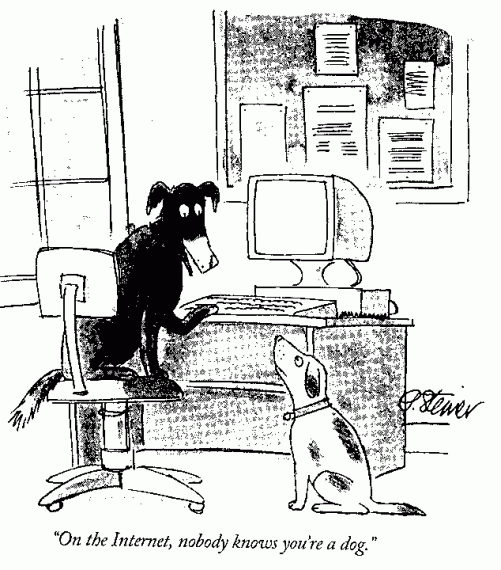 Two stories that happened to break at the same time:
One of the owners of a lesbian website who posted comments from a hoax blogger pretending to be a gay woman in Syria has himself been outed as a straight man from the US.

Bill Graber, 58, a US Air Force veteran, admitted he was one of the editors of the LezGetReal lesbian blog.

He posted comments from "Amina Arraf", supposedly a lesbian Syrian blogger, but actually student Tom MacMaster, 40.

When "Amina" was reported detained, activists campaigned for her release.

Mr Graber, who wrote under the name Paula Brooks, is no longer associated with LezGetReal.

In an apology to its readers, one of the other owners, Linda Carbonell, wrote: "The past three days have been devastating for all of us on LezGetReal. 'Paula Brooks' has been a part of our lives for three years now."
Apparently, not enough a part of your lives.