On College Mascots
The recent decision by the NCAA to ban the display of offensive mascots during postseason tournaments seemed to me just another case of political correctness gone awry. After all, names like Warriors or Braves are meant to connote strength and courage, and the Seminole tribe has actually come out in favor of Florida State. It seemed like a non-issue to me.
However, then I found out about a disgusting case of ethnic stereotyping by a university, and I have to admit that my opinion on the matter has totally reversed.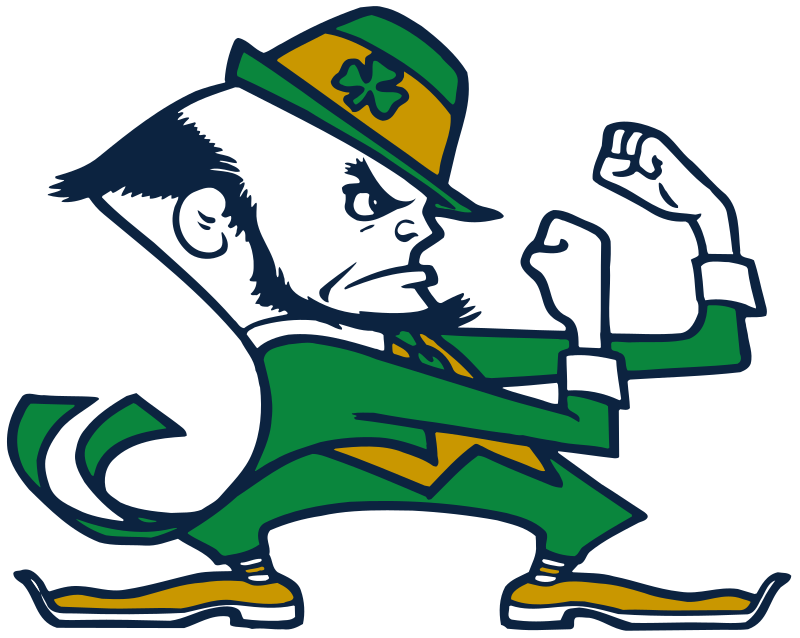 If the NCAA seeks to ban all "hostile or abusive symbols, names and imagery," I suggest they start here. Does any other school mascot cry out "hostile and abusive" to this extent? Just look at the guy with his fists clenched, his beady eyes looking for anyone to fight for any reason. And just what do you think he was doing just before this pending brawl? That's right: drinking, and drinking heavily. Everyone knows that Micks are all short, angry alcoholics, right?
Until the NCAA goes after Notre Dame for its unmatched mockery of an ethnic minority, their rhetoric about promoting cultural sensitivity should be taken for what it is: complete nonsense.