One Hundred Days Later, Oil Is Disappearing From The Gulf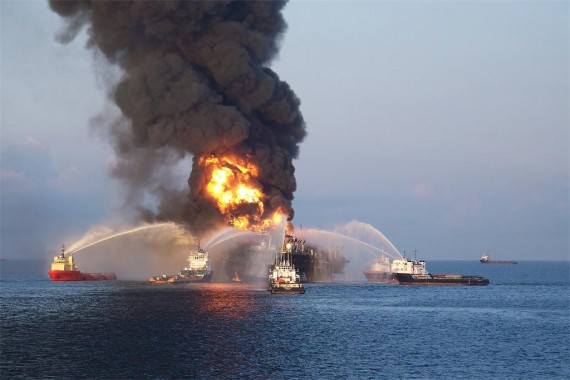 One hundred days after the Deepwater Horizon rig was destroyed, response teams are having trouble finding oil slicks in the Gulf of Mexico:
The oil slick in the Gulf of Mexico appears to be dissolving far more rapidly than anyone expected, a piece of good news that raises tricky new questions about how fast the government should scale back its response to the Deepwater Horizon disaster.

The immense patches of surface oil that covered thousands of square miles of the gulf after the April 20 oil rig explosion are largely gone, though sightings of tar balls and emulsified oil continue here and there.

Reporters flying over the area Sunday spotted only a few patches of sheen and an occasional streak of thicker oil, and radar images taken since then suggest that these few remaining patches are quickly breaking down in the warm surface waters of the gulf.

John Amos, president of SkyTruth, an environmental advocacy group that sharply criticized the early, low estimates of the size of the BP leak, noted that no oil had gushed from the well for nearly two weeks.

"Oil has a finite life span at the surface," Mr. Amos said Tuesday, after examining fresh radar images of the slick. "At this point, that oil slick is really starting to dissipate pretty rapidly."
It's not entirely good news, there are still concerns about oil that may be underneath the surface, and the spills long-term impact on coastal wetlands, but, for the moment at least, it looks like we've gotten some good news. I'll take it.