One More about the UnSkewed v. Reality Discussion
Wherein I get a bit petty (but to make a point and, maybe just because it amuses me).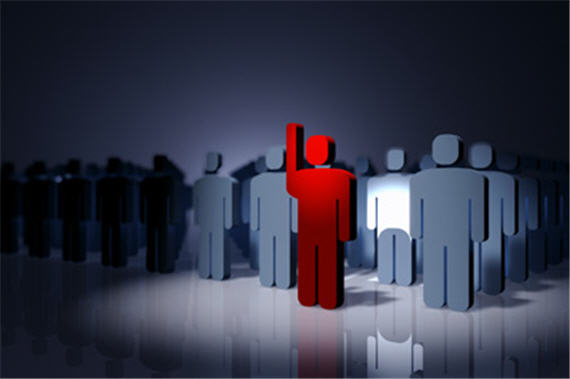 I was pleased (and a bit surprised) to see  Doug Mataconis' post in which Dean Chambers noted three key things:
1.  He was wrong about the alleged "skew" in all the polling:
2.  That Silver was right (although I think Chambers owes him an apology for the ad hominem in his Examiner piece); and
3.  That Rasmussen has some 'splainin' to do.
Now, readers of OTB are quite aware that I found the entire unskewed bit to be problematic from the start because it was based on flawed premises and even more flawed methodologies.  Further, over time, it became quite clear that a lot of people simply did not understand partisan identification as a variable.
These posts caused a number of commenters to get rather upset, because they were certain that mainstream media outlets were paying the polling companies to cook the books to produce pro-Obama numbers as a means of depressing the Romney vote (that this was counter to both the interests of the pollsters in question, as well as to decades-worth of polling, did not matter).
All of this was profoundly frustrating to me because the positions being taken were the stuff of alternative realities founded on fantasies and preferences rather than empirics and sound thinking.  And I would underscore:  I would have been similarly frustrated had Romney been up in the polls and Democrats been feverishly unskewing the samples.
Of course, those who thought the polls were wrong thought I was upset because of what they assumed was my preference in the election.  However, as I noted in one of the comment threads:  I am not a cheerleader (and I am certainly not a partisan pundit seeking to boost my side).  So while yes, I have preferences, my main goal is understanding.  As I have noted on multiple occasions:  I would far rather be correct in my analysis than to have my preference come to pass.*
(So here's the petty part that you came for).
One commenter in particular, one Smooth Jazz, harangued we incessantly in these posts.  He assured me that Nate Silver was a "hack" (he had to be dontcha know, because he works for the New York Times!):
Nate Silver is a left wing hack, whose complex model puts more weight on a month old PPP or Marist OH model that showing Obama up 10 with a goofy and outrageous partisan split, compared to a more recent Rasmussen sample that shows the race in OH tied because he prefers the more partisan left leaning pollsters such as PPP and Marist compared to Rasmussen. ANY model is susceptible to "garbage in, garbage out" so spare us the propaganda.

[…]

The NY Times is an activist organ devoted to the takedown of anything and everything Repub. I realized you were far left but give us a break: The NY Times is every bit as, or more, partisan as Fox.
Indeed, he frequently noted that all the mainstream, established polling was wrong because, well, just because.  For example:  "They call it as they see it, unlike the NY Times & NBC that has to rig their polls to push their agena." As well as:
Finally, I and many other Repubs do not trust Bill McInturff or the news Division of the Wall Street journal. McInturff wants NBC/MSNBC $ and sponsorship and I wouldn't put it past him to fall in line with his Obama pay masters at NBC/MSNBC, an entity known for doctoring tapes to push the Liberal agenda. Besides, McInturff is the classic "Inside the Beltway Repb" that sucks up to Liberals so they can get invited to DC/NY cocktail parties and get their $.
Indeed, it was supposed to be a pretty big conspiracy (only a few can be trusted!):
I have absolutely no problem trusting Gallup. Unlike Quinnipiac, Marist & other polling entities sponsored by Obama sychophants NY Times, CNN, ABC, NBC, CBS, etc, Gallup has no vested interest in juicing their polls or screening more Libs to push a Liberal agenda their paying sponsors broadcast to the world. And YES, when Gallup had Obama JA at 43% I said that was trouble, and if he got near 50% he would be in great shape like all incumbents in our history running for reelection.

If Rasmussen starts showing the same trend as Gallup, as both entities did after the Dem convention, then YES I would concede Romney is solidly behind, especially if the turnout models show a reasonable Dem 2%+ versus Repubs give or take. These are the only regular national polls I trust as their turnout models tend to be more representative. All I'm saying is that Dems voting by 9% – 10% more than Repubs this year, when in 2008 it was Dems 7%, is not credible. As boring as Romney is, there are still a lot of Repubs psyched about throwing out Obama that Rep turnout should carry over some momentum from their heavy turnout barely 2 years ago. Reps are going to turn out in masse this year because they hate Obama, not because they like Romney. Quinnipiac polling for NY Times and finding 9% – 10% Dem turnout margins in generally even starts like OH & FLA is not credibe.

I would trust Quinnipiac and Marist more if they weren't polling for NBC, CBS, NY Times,etc.
Here's a fun one about Ohio:
he is not winning OH, not matter how many Dem 10%+ polls CNN trots out. Remember, it is barely 2 years since OH elected Gov Kasich & Sen Portman, and those Rep voters will be back out in force in 2012.

Here is a stat that should make you shutter: According to the various Secy of State County officials in OH, as of 10/26 220,000 fewer Democrats have voted early in Ohio compared with 2008. And 30,000 more Republicans have cast their ballots compared with four years ago. That is a 250,000-vote net Rep increase for a state Obama won by 260,000 votes in 2008. That is not based on a bogus CNN & MSNBC poll with a juiced Dem sample; That is a cold hard stat from OH election officials.

Good luck drinking the Nate Silver 99% probability Obama wins koolaid.
I would note, and I can think of no better way of saying this, but in regards to the quality of these outlets:  I told you so.  Indeed, Silver's map was remarkably on track:  he got VA correct and had Florida a light blue, which comports with the inability of anyone to call it yesterday.
(BTW, there are just some of SJ's greatest hits.  I don't have time—indeed have taken too much already—to look for more).
May I note for the future:  if one wants to make arguments, evidence and knowledge are quite keen.  Bluster and ignorance?  Not so much.
*While one caveat:  I often have to pick against the Cowboys in NFL Pick'em, and in those instances I would rather be wrong and have my preference come to pass.  I would gladly have traded the point I earned weekend before last for a Dallas win over the Giants.   Of course, I don't see politics as sports, which a lot of people do.