Only Nixon Could Go to China–Because Nobody Else Wanted To
The opening to China was entirely Richard Nixon's idea. Henry Kissinger opposed it vehemently.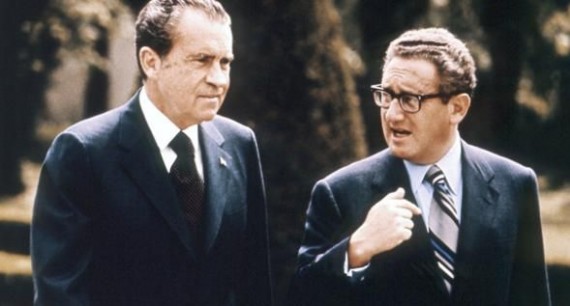 Stephen Sestanovich reveals something rather remarkable in his new book Maximalist: America in the World From Truman to Obama.
approchement with China was such a celebrated breakthrough that Richard Nixon and Henry Kissinger never stopped vying for the credit. But at the start of the administration, Kissinger saw it as Nixon's idea and repeatedly derided it. The president's 1967 Foreign Affairs article had said it was unwise to leave China out of the global mainstream. Kissinger was dubious. After hearing Nixon explain his strategy, the new national-security adviser called it a "flight of fancy." When White House Chief of Staff H. R. Haldeman reminded him that the president really wanted to visit China in his first term, the man who thereafter treated the initiative as his greatest achievement simply scoffed. "Fat chance," Kissinger replied. He later wrote that he and Nixon had hit on the idea "independently." But the record doesn't support his claim. When Kissinger's secret trip to Beijing was arranged in 1971, the president was full of self-congratulation. "Jesus, this is a hell of a move," he said. And when the trip went well, Nixon's reaction was completely proprietary. "I told you so," he exulted to Kissinger. "I told you so!"
Kissinger deftly executed the opening and therefore properly deserves a large amount of credit for it. But this is the first time I've read that he actively opposed it. Certainly, I didn't get that impression from his book On China.