OTB Caption Contest Winners
The You Make Me Wanna SHOUT Edition OTB Caption ContestTM is now over.
The You Make Me Wanna SHOUT Edition OTB Caption ContestTM is now over.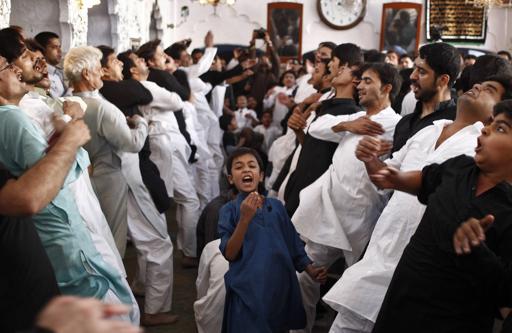 Photo by ANINDITO MUKHERJEE/REUTERS

✰ THE WINNERS ✰
First: John Burgess – The crowds swoon as they're promised they can keep their plan.

Second: Allan Bourdius – It's surprising with the outflux of call center jobs servicing North America to India that it took this long for "The Electric Slide" to gain wide popularity.

Third: Tillman – The Guinness World Record for most cardiac arrests in a single location simultaneously was not set in the country you'd expect.
HONORABLE MENTION
Mu – Enthusiastic healthcare.gov programmers thank Obama for their paychecks with a rendition of "hail to the chief".

Donald Sensing – "All hail The One! He got enrolled on healthcare.gov!"

OzarkHillbilly – The 'Wave' did not translate well to cricket.

He who must not be named – … well it's the pelvic thrust that really drives 'em insane…

Moosebreath – A scene from the Bollywood remake of Ender's Game

CSK – Young Ahmad boogied his heart out, but, sadly, "Kabul Style" simply never achieved the runaway Youtube success of "Gangnam Style."
ℛODNEY'S BOTTOM OF THE BARREL
Let's do the time warp again….

Worst. Episode. of Glee Club. Ever.

Ugga chakka ugga chakka ugga ugga ugga chakka

No sheep are safe tonight, eh, Yuri?

A Drone target rich environment
The Monday Contest has already looked up what 'kemosabe' really means.