OTB Caption Contest Winners
The Ebony and Ivory Edition OTB Caption ContestTM is now over.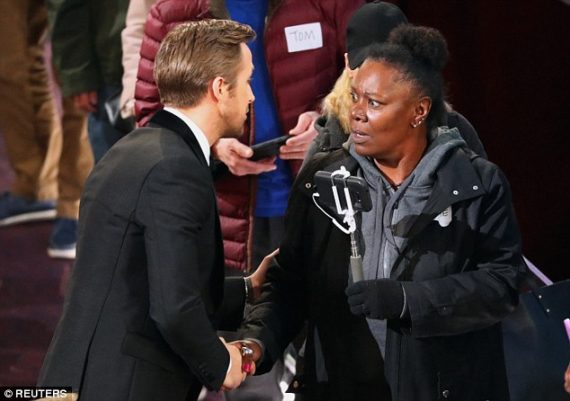 Reuters

✰ THE WINNERS ✰
First: john430 – Woman: "You that Carlos Danger guy I been readin' about?"

Second: Moosebreath – Is this the Schwartz Bar Mitzvah?

Third: Paul Hooson – "Do I ever have a chocolate pie for you!".
HONORABLE MENTION
Aelio – Ryan Gosling is a big fan of Leslie Jones.

Franklin – Y'all act like you've never seen a white person before.

Doug Mataconis – I don't care who you are, you're in the way of me taking a selfie.
ℛODNEY'S BOTTOM OF THE BARREL
Black woman: "Oh, My mistake, you're right, there ain't no fuckin' white privilege"

"I got the selfie stick… but you're still gonna have to live with your selfie dick."

Ryan: "Look Out! She's gotta gun!"