OTB Caption Contest Winners
The He Did It Edition OTB Caption ContestTM is now over.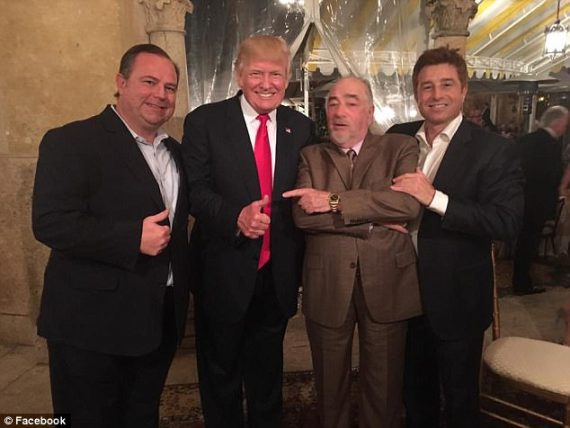 Facebook

✰ THE WINNERS ✰
First: Mikey – "I'm with Stupid!"

Second: john430 – Live, from New York! It's Saturday Night!

Third: OzarkHillbilly – They're doing "See no Evil, Hear no Evil, Speak no Evil" wrong.
HONORABLE MENTION
CSK – The cover photo for 'The Used Car Salesmen Illustrated Joke Book' was a cinch to shoot.

Paul Hooson – "You have a warrant for this here guy?".

Gobsmacked – I have no idea who you new $200,000 members are, but you can get this signed if you buy a $400 bottle of Trump Savignon.

Franklin – Feel confident with Depends!

Mu – It's his tie that throws of the color saturation on this picture

DrDaveT – The cast of "RED 3: Republican Extremely Dangerous" pauses for a photo op.
ℛODNEY'S BOTTOM OF THE BARREL
"Pull my finger." "I don't pull no Weiners."

"Three thumbs way up."

The Savage is at the gate

Future PGA Hall of Famers. (Pussy Grabbers Anonymous)

"I didn't get a Harumph from this guy."