OTB Caption Contest Winners
The Lawn Ornament Edition OTB Caption ContestTM is now over.
The Lawn Ornament Edition OTB Caption ContestTM is now over.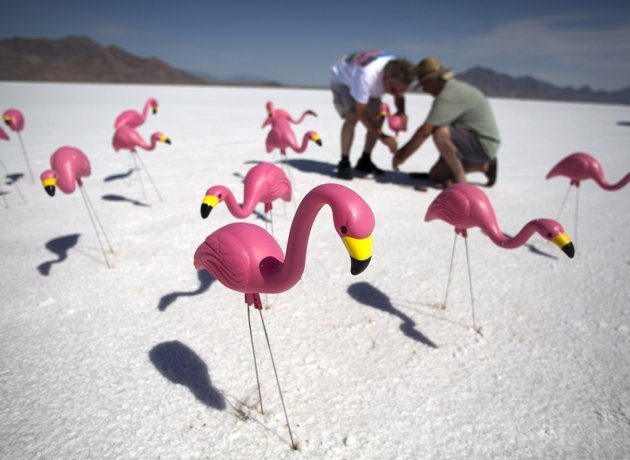 ✰ THE WINNERS ✰
First: John Burgess – New, low-tech seismographs are being installed on Virginia Beach.

Second: Kevin Whalen – Global warming "science" hits a new low

Third: Jay Tea – "Idiots! I said the anti-Obama rally needed 'flaming O's,' not flamingos!"
HONORABLE MENTION
charles austin – Four million flamingos created or saved…

R. E. Davidson – Hey Michelle, is it your birthday?

Stormy Dragon – Preparations for the end of DADT continue feverishly to meet the Sep 20 deadline.

John425 – Secret Service creates a Maginot Line at Martha's Vineyard just prior to the President's arrival.

Maggie Mama – After ordering a Pink Flamingo, Jennie realized she was really in the sticks when they brought her plastic instead of a cocktail.

Robert W. Armijo – Mitt Romney executes his sinister plan to win the 2012 presidential election by luring millions of senior citizens from Miami Beach, Florida to the Bonneville Salt Flats, Utah.
ℛODNEY'S BOTTOM OF THE BARREL
"AFLAAC"

The Republican field all starts to look the same after a while.

Straightening up all this damage the earthquake caused will take forever.

It has been determined that more NEA funding is required to stimulate the economy.

Obama has no 'egrets over his current economic policy.
The Monday Contest is already a double dip.