Over 700,000 Americans Dead due to Covid-19
The number continues to rise.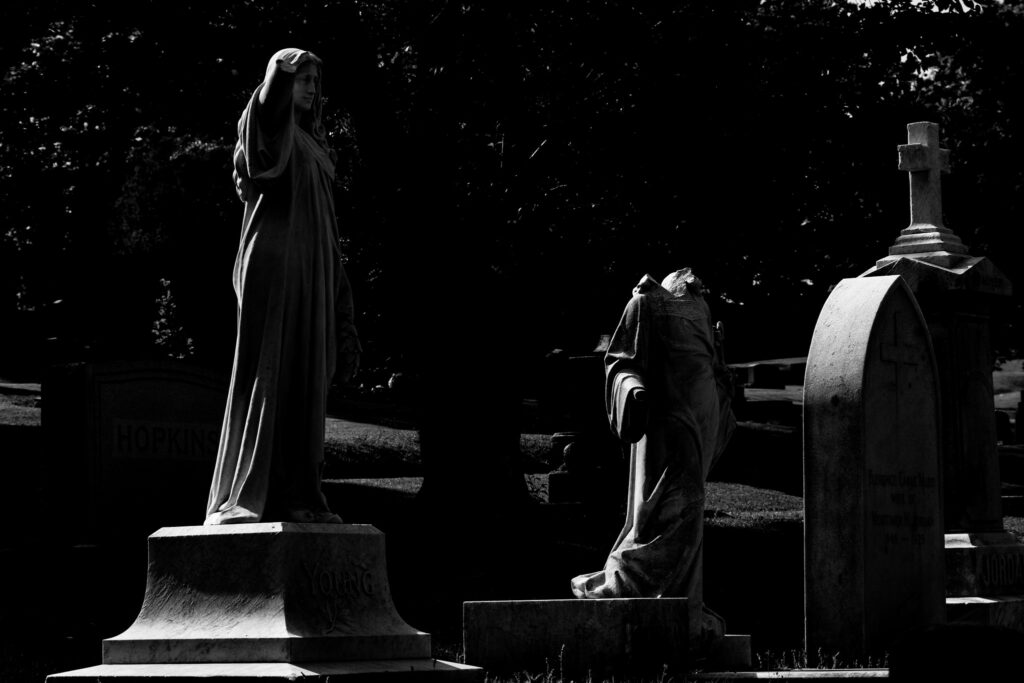 As of this writing, Johns Hopkins has the US death toll at 700,502, while Worldometers has it at 719,037.
Via the NYT: U.S. Coronavirus Death Toll Surpasses 700,000 Despite Wide Availability of Vaccines.
The United States surpassed 700,000 deaths from the coronavirus on Friday, a milestone that few experts had anticipated months ago when vaccines became widely available to the American public.

An overwhelming majority of Americans who have died in recent months, a period in which the country has offered broad access to shots, were unvaccinated. The United States has had one of the highest recent death rates of any country with an ample supply of vaccines.

[…]

The recent virus deaths are distinct from those in previous chapters of the pandemic, an analysis by The New York Times shows. People who died in the last three and a half months were concentrated in the South, a region that has lagged in vaccinations; many of the deaths were reported in Florida, Mississippi, Louisiana and Arkansas. And those who died were younger: In August, every age group under 55 had its highest death toll of the pandemic.

[…]

Close to 100,000 people across the United States have died of Covid-19 since mid-June, months after vaccines were available to American adults.
Emphasis mine.
Of course, a lot of that connects to my post earlier today.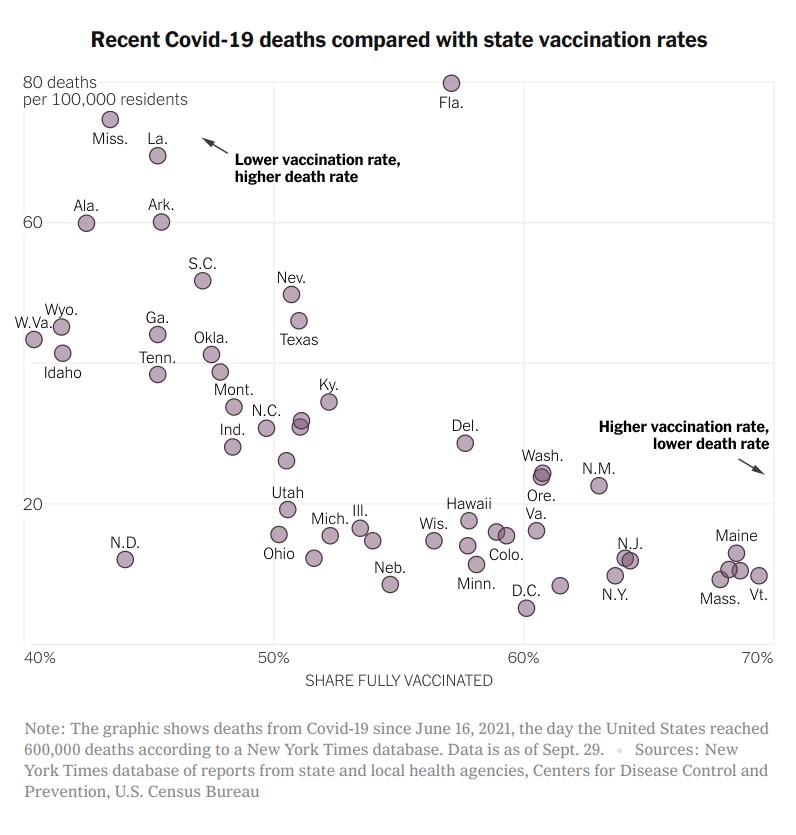 The whole piece is worth a read, to include some additional data visualizations.
---
Every time I write about one of these grim milestones, I think back to an interchange I had with a colleague last fall (and I can't recall if I have written about it or not). We were in the hallway outside my office. The colleague was annoyed at masking and social distancing. I noted at that time that "a quarter of a million deaths is not nothing." While he concurred, he still felt like mitigation efforts were all overreactions. I am just struck that we are now, just over a year after that interchange, at basic three times as many deaths, many of which were preventable, making them all the more tragic.