Overselling the Stakes in Crimea
My first piece for The Hill, "Crimea is not Armageddon," posted this morning.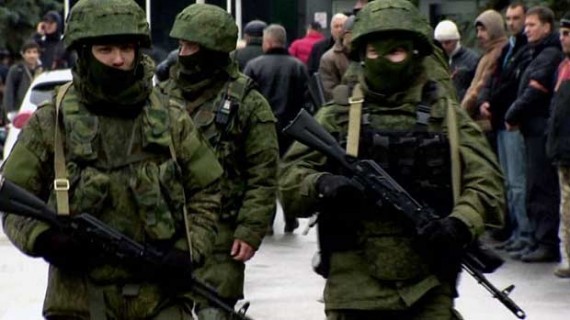 My first piece for The Hill, "Crimea is not Armageddon," posted this morning.
[M]uch of the reaction to the crisis has been over-the-top. Normally sage analysts like Zbigniew Brzezinski are drawing comparisons with the Mafia, Adolf Hitler, and Joseph Stalin. One such response, alas, was "Russian invasion of Ukraine demands NATO response," published in this space by my friend and colleague Jorge Benitez, editor of the indispensable NATOSource blog.

Benitez argues that "There is a broad sense in the United States and across the world that Putin's invasion of Ukraine is Obama's Cuban missile crisis." Not only is there little evidence that such a consensus exists–even Sen. John McCain (R-Artiz.) opposes U.S. military intervention–the comparison illustrates how little is at stake. The showdown over Soviet missiles in Cuba was as close as we've come to nuclear Armageddon.  The Strategic Air Command was ordered to DEFCON 2. By contrast, the biggest threat looming here is tossing Russia out of the G-8 and the WTO to go along with not sending a U.S. presidential delegation to the Sochi Paralympic Games.

Nor is it all obvious why this is "the most dangerous crisis in Europe since the fall of the Berlin Wall," much less "a watershed in European history." 'After all, the Balkan Wars of the 1990s killed some 130,000 people and displaced nearly 4 million.  Arguably, the August 2008 Russian invasion of Georgia was a bigger deal. Not only was actual bloodshed involved but Russian troops went well into Georgia proper, not just the disputed territories of Abkhazia and South Ossetia. For now, at least, it looks like Putin will stop with the Crimea.
Much more at the link.