Pakistan Drops Attempted Murder Charges Against Baby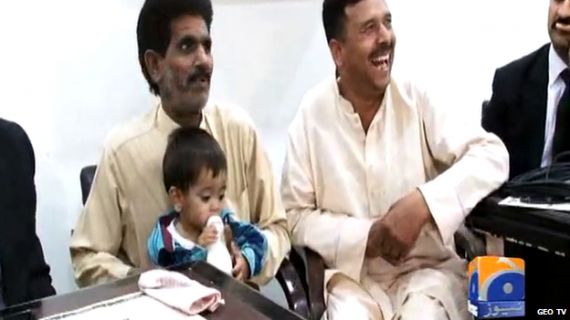 As I noted earlier this week, police in Pakistan had charged a nine month old boy with attempted murder arising out of an incident involving a riot by large crowd of people. Those charges have now been dropped:
HONG KONG — Nine-month-old Musa Khan will not be going to prison on attempted murder charges.

The Pakistani baby drew international attention in recent days when the local police took the unusual step of charging him along with four adults in connection with a violent protest in Lahore in February. Critics say the charges reflected the tendency of the Pakistani police to lodge exaggerated complaints against poor families.

On Saturday, though, Musa was spared incarceration after the police withdrew the charge against him, the baby's lawyer, Irfan Tarar, told The Associated Press.
The prosecutor is obviously one of those "soft on crime" liberals.