Pakistan Says 25 Soliders Were Killed By NATO Helicopter Strike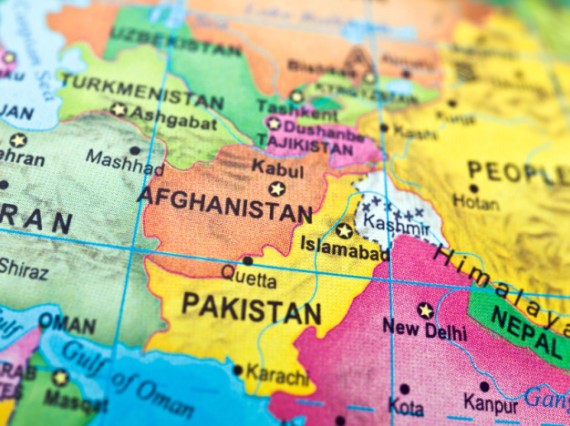 Tensions between Pakistan and the U.S.-led NATO force in Afghanistan are threatening to turn even more sour today after an apparent friendly fire incident:
Pakistani officials on Saturday accused NATO of conducting a helicopter attack on two military checkpoints at the northwestern border with Afghanistan, in strikes that military officials said killed at least 25 soldiers.

In response, Pakistan has closed the border crossing, blocking NATO supplies from entering Afghanistan. The strikes are likely to further complicate an already disintegrating relationship with the United States, which has accused Pakistan of not doing enough to stop attacks on American forces in Afghanistan by militants taking shelter in Pakistan's northwestern tribal areas.

In a statement, the NATO-led International Security Assistance Force said that it was investigating and expressed its condolences to the families of those killed.

"This incident has my highest personal attention and my commitment to thoroughly investigate it to determine the facts," Gen. John R. Allen, commander of the NATO-led forces, said in the statement. "My most sincere and personal heartfelt condolences go out to the families and loved ones of any members of Pakistan security forces who may have been killed or injured."

A senior military official said political and military leaders were meeting to agree on a response to what he called an unprovoked attack.

The Pakistan prime minister, Yusuf Raza Gilani, "strongly condemned the NATO/I.S.A.F. attack," according to a statement released by the Pakistani Ministry of Foreign Affairs.

Barrister Masood Kausar, the governor of northwestern Kyber-Pakhtunkhwa Province, called the attacks "unprovoked and highly condemnable" while talking to AAJ TV, a private news network.

"This incident is highly regrettable and condemnable. We think there is no justification," Mr. Kausar said. "This is not a small incident. It is being taken very seriously."

The episode took place overnight at two military posts in Salala, a village near the border with Kunar Province in Afghanistan. At least 40 soldiers were deployed at the post, which according to Pakistani officials was established to repulse cross-border attacks by Afghan militants and the Taliban. The checkpoints had been recently set up in Salala by the army to stop militants in Afghanistan from crossing the border and staging attacks, according to military officials who asked not to be named.
This is likely to make the situation in the border regions even worse than they have been recently, of course, and any explanation that this was some kind of accident (as it most assuredly was) are likely to fall on deaf ears