Panetta Warns Of Unintended Consequences Of Striking Iran
The Secretary of Defense has some words of warning for those advocating military action against Iran.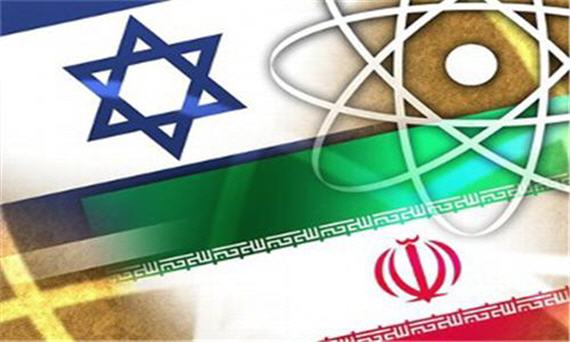 Defense Secretary Leon Panetta is sounding public warnings about the idea of striking Iran in an effort to take out, or slow down, it's nuclear program:
WASHINGTON — Military action against Iran could have unintended consequences, Defense Secretary Leon Panetta said Thursday, sounding the administration's strongest reservations about a strike since the release of a new report on Tehran's escalating nuclear ambitions.

Panetta told Pentagon reporters that he agrees with earlier assessments that a strike would only set Iran's nuclear program back by three years at most.

"You've got to be careful of unintended consequences here. And those consequences could involve not only not really deterring Iran from what they want to do, but more importantly, it could have a serious impact in the region and it could have a serious impact on U.S. forces in the region," Panetta said.

The International Atomic Energy Agency said this week for the first time that Iran was suspected of conducting secret experiments whose sole purpose was the development of nuclear arms.

In response, the State Department said Thursday that the U.S. was looking at ways to increase economic pressure on Iran. Israeli leaders have said that without effective sanctions, they will not take any other options off the table.

Tehran, meanwhile, warned that any strike by the U.S. or Israel would trigger a strong response from Iranian forces. Iran insists it is pursuing nuclear energy for peaceful purposes.

Panetta, a former CIA director, said the IAEA report is in line with intelligence assessments that suggest Tehran is trying to develop its nuclear capabilities, but that there continues to be divisions within Iran over whether to build a bomb.

Asked what will happen if sanctions don't work, Panetta said, "I think our hope is that we don't reach that point and that Iran decides that it should join the international family." He said, however, that the U.S. agrees that military action ought to be the last resort.
That last part is something of a truism, because military action is usually always the last resort (except, perhaps if your name is John Bolton). The question regarding Iran is whether military action, or at least pre-emptive military action should be a result at all. As I've discussed before, attacking Iran carries with it the risk of a wider war, terrorism, and a shock to the world's oil supply that could through us into a recession. Moreover, it seems apparent that, at best, an attack would merely set the Iranians back a few years and, unless it lead to regime change, the possibility of diplomacy being viable in the future would be out the window. We cannot publicly take the military option off the table, of course, because that would make any diplomatic efforts we try to engage in meaningless. Additionally, in the unlikely event that Iran becomes aggressive in the near future, we may need to consider military action in response. However, Panetta is absolutely right to sound a warning call here. Bombing Iran isn't the cure-all it's advocates seem to think it is, and it may make things worse.
Jonathan Tobin isn't pleased:
hat Panetta has done with his statement is to alert the Iranians to the fact that the United States has no intention of doing anything but talk about stopping the Islamist nuclear threat. This comes as no surprise to Iran, because its leaders have long since pegged President Obama as a weakling whom they needn't worry about. A year of the administration's comic attempts at "engagement" followed by two more of unsuccessful attempts to forge an international coalition in favor of tough sanctions aimed at Iran have taught the ayatollahs to discount any possibility that Obama will take action against them.

It was bad enough the Iranians already believed this to be true, but by speaking out publicly in this manner in an effort to stop any speculation about Washington still considering the possibility of the use of force, Panetta has given them a guarantee they have nothing to fear from the United States.

Panetta is also sending a message to Israel. Going back to the George W. Bush administration, the U.S. has refused to give the Israelis a green light to take out Iran's nuclear facilities. By speaking of "unintended consequences," there's little doubt Panetta is seeking to repeat that signal. While Jerusalem may still hold onto some hope that the U.S. will eventually change its mind when presented with an imminent Iranian threat, the Netanyahu government must be forgiven for believing they are now clearly on their own.
It strikes me that the Iranians are as aware of the difficulties of a military strike as we are, so one has to really wonder how concerned they are about a military attack at the moment. Panetta didn't really say anything much different than his predecessor did so I doubt that they find anything Panetta said surprising. As for Israel, well, it's a fact that America's interest in this matter aren't necessarily congruous with Israel's. A unilateral Israeli strike on Iran is likely to set off a firestorm across the Middle East if not the world, causing problems that we will be forced to deal with. Our refusal to green-light an Israeli attack makes complete sense given those facts, and was one of the few foreign policy decisions that President Bush made that I agreed with completely. It's not Leon Panetta's job, or the President's, to let Israel do what ever it wants here, especially when its actions could have consequences that will take years to play out.
A nuclear Iran would be a problem, of that there is no doubt. However, as our experiences in North Korea and Pakistan (as well as Israel itself and India) have shown us, it is next to impossible to stop a nation determined to develop a nuclear weapons program from doing so. On the other hand, military action of the type that many people seem to be advocating doesn't look like it will do much to deter the Iranians, and may just end up inflaming the Middle East even more. A nuclear Iran vs. war in the Middle East? I'm not entirely sure that war is the right choice.