Parents Giving Up Custody of Kids to Scam Financial Aid
Dozens of well-off students from the Chicago area are getting college subsidies.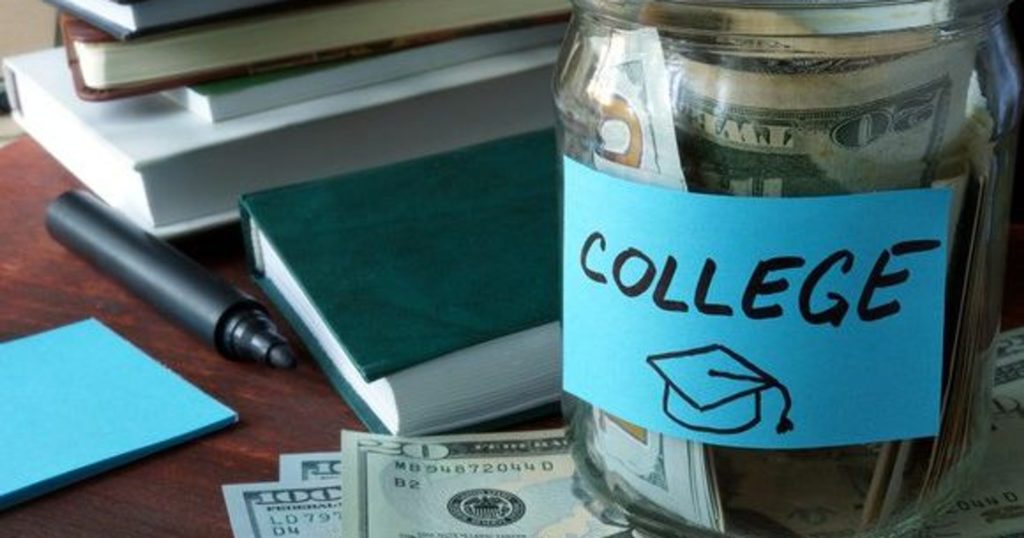 ProPublica has uncovered another parental gaming of higher education admissions that's arguably more cynical than the Varsity Blues scandal.
Dozens of suburban Chicago families, perhaps many more, have been exploiting a legal loophole to win their children need-based college financial aid and scholarships they would not otherwise receive, court records and interviews show.

Coming months after the national "Varsity Blues" college admissions scandal, this tactic also appears to involve families attempting to gain an advantage in an increasingly competitive and expensive college admissions system.

Parents are giving up legal guardianship of their children during their junior or senior year in high school to someone else — a friend, aunt, cousin or grandparent. The guardianship status then allows the students to declare themselves financially independent of their families so they can qualify for federal, state and university aid, a ProPublica Illinois investigation found.

"It's a scam," said Andy Borst, director of undergraduate admissions at the University of Illinois at Urbana-Champaign. "Wealthy families are manipulating the financial aid process to be eligible for financial aid they would not be otherwise eligible for. They are taking away opportunities from families that really need it."

—"Parents Are Giving Up Custody of Their Kids to Get Need-Based College Financial Aid"
I can't imagine signing over custody of my children, let alone to save a few bucks on college. And, in the grand scheme of things, scamming money intended to help children who otherwise couldn't afford to go to college ranks is more repugnant than taking a slot intended for a star water polo player.
The extent of the scheme isn't yet known:
While ProPublica Illinois uncovered this practice in north suburban Lake County, where almost four dozen such guardianships were filed in the past 18 months, similar petitions have been filed in at least five other counties and the practice may be happening throughout the country. ProPublica Illinois is still investigating.

[…]

ProPublica Illinois found more than 40 guardianship cases fitting this profile filed between January 2018 and June 2019 in the Chicago suburbs of Lake County alone. The parents involved in these cases include lawyers, a doctor and an assistant schools superintendent, as well as insurance and real estate agents. A number of the children are high-achieving scholars, athletes and musicians who attend or have been accepted to a range of universities, from large public institutions, including the University of Wisconsin, the University of Missouri and Indiana University, to smaller private colleges.
The play is one that, in hindsight, seems obvious. Still, it may be that one attorney figured out the loophole and it hasn't spread much beyond his client base.
Borst said the university told the three students midway through last school year that their university-based financial aid would be reduced. "We didn't hear any complaint, and that is also a big red flag," Borst said. "If they were needy, they would have come in to talk with us."

The university now asks more questions of students who have recently entered into a guardianship, including whether they have contact with their parents, who they live with and who pays for their health insurance and cellphone bill. The questions have deterred some families from continuing to seek university aid, Borst said.

While the university has discretion over offering institutional aid, it is obligated to distribute the federal and state grants for needy students, known as the Pell Grant and the state Monetary Award Program, or MAP grant in Illinois, Borst said. Combined, they can total about $11,000 a year.

He said the university has alerted the U.S. Department of Education and officials at the Illinois agency that administers state financial aid, the Illinois Student Assistance Commission. An ISAC spokeswoman said the agency has not yet been told about a specific case, but that it would alert the state attorney general and the U.S. Department of Education if necessary. A U.S. Department of Education spokesman said he could neither confirm nor deny current or potential investigations.
While the intent here seems clearly fraudulent, it's quite probably legal.
Nearly all the cases identified by ProPublica Illinois were handled by one of two law firms: The Rogers Law Group in Deerfield, which handled most of them, and the Kabbe Law Group in Naperville. The only case filed by a different firm involved the family of Rick Rogers, of the Rogers Law Group.

The petitions filed by Rogers, whose firm specializes in real estate, are very similar, with language saying the guardianship would be in the minors' "best interest" and typically citing educational reasons.

Many, for example, say: "The Guardian can provide educational and financial support and opportunities to the minor that her parents could not otherwise provide."

Reached by phone, Rogers declined several times to comment about the families he represented, the process or why he sought a legal guardian for his son.

The Illinois Probate Act, the law that governs guardianship, does not specify circumstances in which guardianship should be denied.

According to Illinois law, a court can appoint a guardian if the parents consent, the minor agrees and the court determines it is in the minor's best interest. Even if a parent is able to care for the child, the court can approve the guardianship if the parents voluntarily relinquish custody of the child.
Interestingly, then, the parents are essentially filing the guardianship petition on the basis of the scam they're trying to commit. An appeal in one case cited was extremely explicit:
In the brief, attorney Mari Berlin argued that the student's parents are finalizing a divorce and can't afford to support his college education. It said that the family is "working with a Certified College Planner to help him find a way to independently support himself through college, with specific focus on how to afford tuition."

Berlin wrote in the brief that the student, who dreams of becoming a doctor, would be best served by a guardianship "that would allow him to attain the independent status necessary to achieve his goal."
Even after caught, Berlin justifies the ruse:
Berlin said families who are going this route are in a financial position where their income is too high to qualify for financial aid but they still will struggle to pay for college. While this is an atypical use of guardianship, Berlin said, families have a strong legal basis for bringing the cases. The law doesn't preclude it, she said.

"It's a solution they have been able to find as college costs go up and they are unable to pay," she said. "It is in the best interest of the minor, which is the statute's purpose."
This is not a new issue, of course, but it's gotten worse as tuition has skyrocketed. I vividly remember a conversation 35 years ago, when I was a high school senior, with a fellow high-ranking member of my class who was lamenting that, despite exemplary grades and extracurricular achievement, she wasn't getting much in the way of financial aid because her father, who owned a small garage, made too much money to qualify. She managed to get through college and medical school all the same.
College is much, much more expensive now than it was then even adjusted for inflation. And merit-based aid may well be less available now than it was then. So I get the pressure.
Still, it's unconscionable for upper middle class parents to take money intended for low-income children.