Parkland Survivor Sydney Aiello Takes Her Own Life
Tragedy piled on top of tragedy.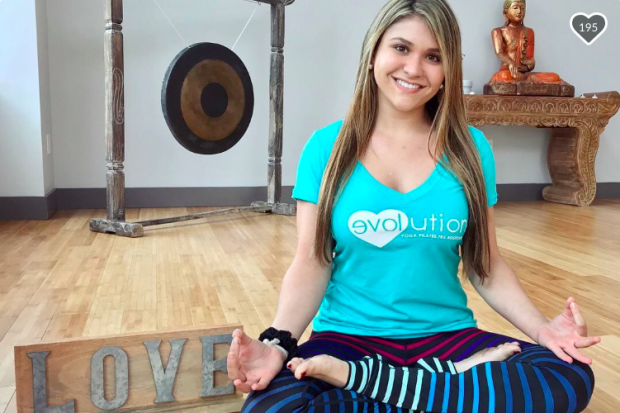 CBS News ("Parkland shooting survivor Sydney Aiello takes her own life"):
On the day a gunman opened fire at Marjory Stoneman Douglas High School, Sydney Aiello escaped with her life. However, the grief of losing 17 of her classmates and teachers, as well as the long-lasting effects of enduring such a traumatic event, weighed heavily on her. And this weekend, at the age of 19, Aiello took her own life.

Now, the Marjory Stoneman Douglas community is mourning yet another loss.

Sydney's mother, Cara Aiello, told CBS Miami that her daughter struggled with survivor's guilt and was diagnosed with post-traumatic stress disorder in the year following the tragedy. And while she reportedly never asked for help, she struggled to attend college classes because she was scared of being in a classroom.

Sydney was also a close friend of Meadow Pollack, one of the students who was shot and killed in the Parkland shooting. Meadow's father, Andrew, became one of the most visible of the Parkland victims' parents when he delivered a searing and emotional speech at the White House just a few days after the shooting, arguing for an increase in school safety rather than changes to America's gun laws.

While the nation's attention turned to budding young activists like David Hogg and Emma Gonzalez, however, other Parkland survivors were suffering in silence. And the Aiello family's tragedy is an all too painful reminder that trauma effects teens deeply, often quietly, and for years.

Ryan Petty, whose daughter Alaina died in the shooting, told CBS Miami he worries that more traumatized Parkland teens will take their own lives. So, he has focused his grief and his efforts into suicide prevention.

"It breaks my heart that we've lost yet another student from Stoneman Douglas," Petty said. "My advice to parents is to ask questions, don't wait."
I'm afraid I have nothing non-banal to add. It's sad whenever someone takes their own life, let alone a seemingly healthy 19-year-old. And there's certainly something particularly tragic about someone surviving one horror only for the pain of that day to be too much to bear.
I never met Aiello and have no idea what else was going on in her life. But teen suicide is an epidemic in this country, not just for survivors of school shootings. A Washington Post report ("Teen suicides are on the rise. Here's what parents can do to slow the trend") from earlier in the week:
At a time when the Centers for Disease Control and Prevention is reporting a spike in suicide rates among 10- to 14-year-olds, educators are leaving nothing to chance.

"When talking about adolescent suicide, half the time we're talking about kids who are depressed, and half the time we're talking about kids who are impulsive," says Ken Ginsburg, an adolescent developmental pediatrician at Children's Hospital of Philadelphia and co-founder of the Center for Parent and Teen Communication. "Kids this age can't articulate their pain as clearly as older teens, their peers are less mature and don't know how to recognize the signs, and they don't want to snitch."

Put this all together, and it's easy to see why parents can be the last to know their child is suffering, says Christina Conolly, director of psychological services for Montgomery County Public Schools.

Adolescent children are far less likely to commit suicide than adults, but they have not been immune from a nationwide increase in suicides over the past two decades. The CDC reports that from 1999 to 2017, the suicide rate among boys ages 10 to 14 grew from 1.9 suicides per 100,000 people to 3.3. Among girls, suicides roughly tripled from 0.5 per 100,000 to 1.7. Researchers recently reported in the journal Pediatrics that while 50 percent of parents are unaware that their 11- to 17-year-olds are having suicidal thoughts, younger teens are more likely than older teens to deny their pain.

To plug the gap on the issue, Conolly implemented the Signs of Suicide Prevention Program in every middle school in her district this year. Students learn to recognize the signs of depression, care for struggling friends and report concerns to adults.
While educators and even parents are more educated in mental health issues than ever before, one suspects that modern life is simply more stressful for teens. I can't imagine going through those years in an Instagram world.