Partisanship and Ideology Redux
Aggregate self-identification doesn't tell us much, but the breakdowns do.
In two posts yesterday, "Partisan ID in the United States" and "Speaking of Moderates and Independents…," Steven Taylor pointed to the complicated relationship Americans have with self-labeling their political alignments and the resulting challenges that pose for those predicting their behavior.
In the first, he pointed to new Gallup data represented in this graphic: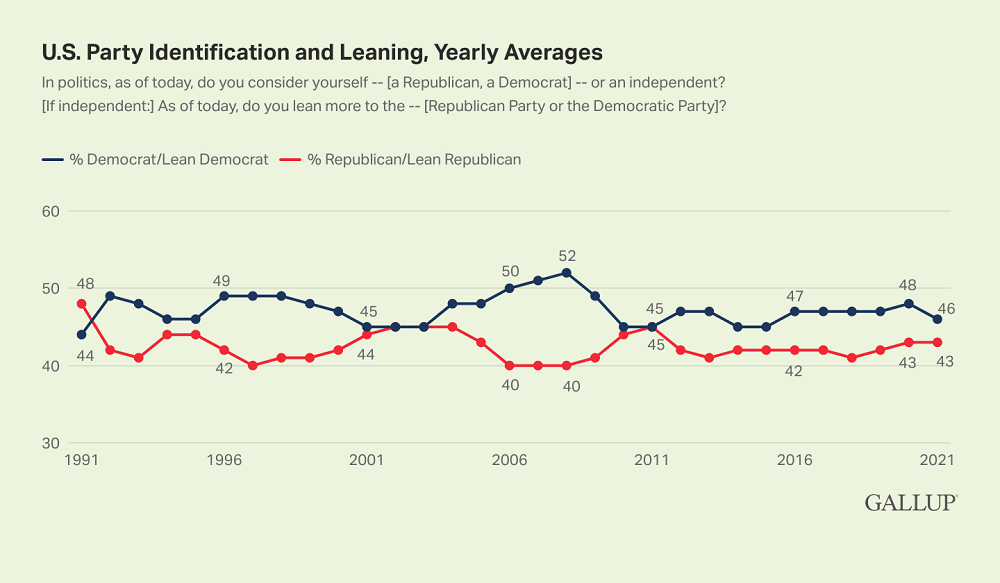 In a companion piece utilizing the same survey data, longtime Gallup analyst Lydia Saad provides this graphic: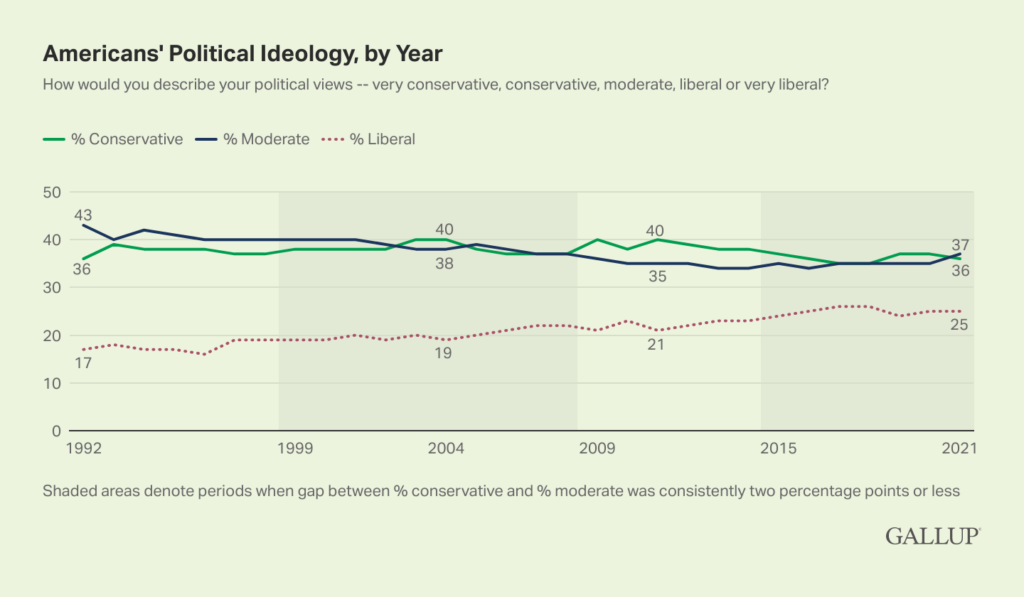 Note how little overlap there is in the trendlines. Despite fairly significant fluctuation in identification with the Republican Party, the percentage embracing the "conservative" level has been remarkably consistent. Despite more Americans calling themselves "Independent" than ever before (not reflected in the top graphic, which forces people to chose) we have become slightly less likely to embrace the "moderate" label. And while Democratic self-identification ebbs and flows, the percentage self-identifying as "liberal" has steadily increased over the past three decades.
This is consistent with Lee Drutman's analysis in "The Moderate Middle Is A Myth," which Steven cited in his second post. Essentially, while "conservative" has had positive associations since at least Reagan's day, if not Nixon's, Republicans had effectively turned "liberal" into a dirty word by Reagan's time. Gradually, that stigma has worn off.
More importantly, though—and to one of the points Steven has been making—the labeling just doesn't tell us much about the state of play in American politics. Indeed, if we were applying a consistent definition to "conservative," "moderate," and "liberal," the American people are almost certainly more "liberal" now that they were in 1992 on a whole host of issues.
The breakdowns, though, are somewhat more telling.
Democrats are increasingly likely to self-identify as "liberal":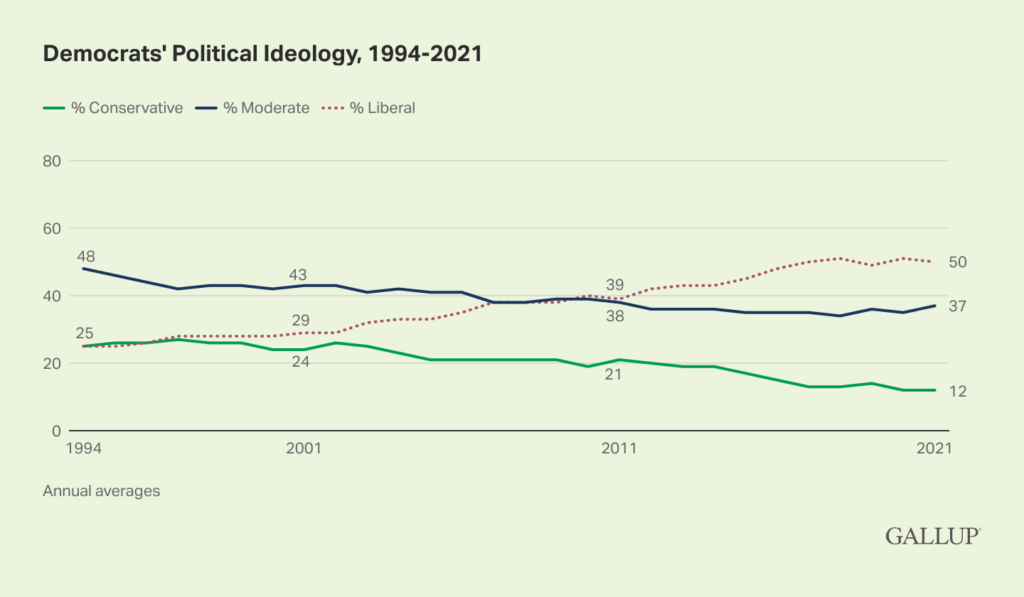 Ditto Republicans and "conservative":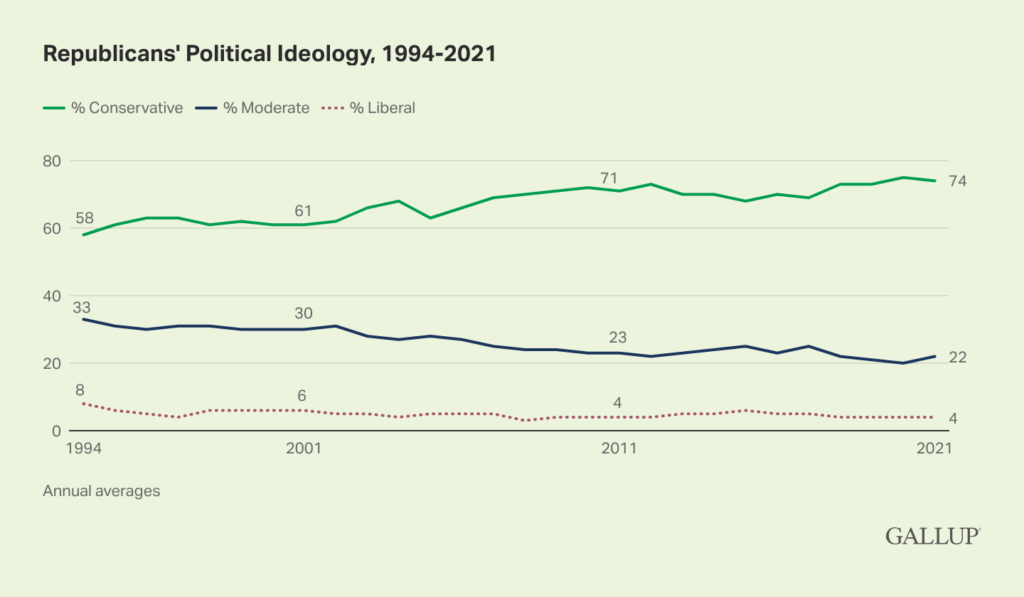 Given that this is a period of strong ideological sorting of the parties (the moderate Southern Democrat and moderate Northern Republican are essentially extinct creatures), this isn't surprising.
The demographic sorting of ideological self-identification is roughly consistent with what we would expect by recent voting behavior: