Paul Ryan Endorses Romney, New Poll Puts Romney Ahead In Wisconsin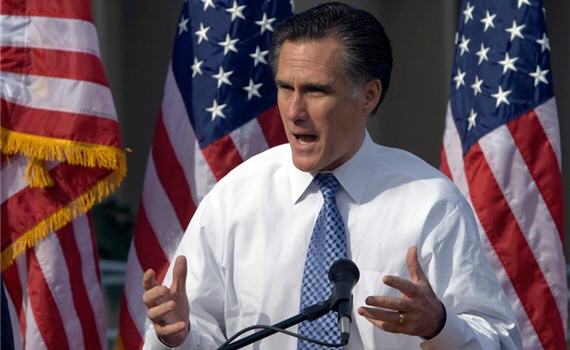 The parade of elected and establishment Republicans getting behind Mitt Romney continued this morning with House Budget Committee Chair Paul Ryan being the latest Republican leader to say its time to end the race:
Rep. Paul Ryan (R-Wis.) on Friday endorsed former Massachusetts governor Mitt Romney as the 2012 Republican presidential nominee.

The House budget chairman announced his endorsement on Fox News' "Fox and Friends," saying that while the contentious GOP primary process has "been constructive up until now," it could soon become "counterproductive."

"We need to coalesce as conservatives around Mitt Romney," Ryan said. "The longer we drag it out the harder it is to win in November. … I am convinced that Mitt Romney has the skills, the tenacity, the principles , the courage and the integrity to put America back on track."

Ryan added that, of the Republican presidential candidates, Romney "has the best chance of defeating Barack Obama in the fall."

Wisconsin is holding its primary on Tuesday, but Ryan's endorsement will resonates far outside his home state. Ryan, a proponent of deep cuts in entitlements and agency funding, has become the leading voice on debt and spending issues in the Republican party.

His blessing of Romney comes on the heels of endorsements from former Florida governor Jeb Bush, former president George H.W. Bush and Sen. Marco Rubio (R-Fla.)–clear signs that Republican leaders young and old, from both the tea party and establishment wings, are ready for this primary season to be over.
Speaking of that Wisconsin Primary, a new NBC News/Marist poll has Romney far ahead of his rivals:
In Wisconsin's April 3 Republican contest, the former Massachusetts governor gets support from 40 percent of likely primary voters, including those who are undecided yet leaning toward a particular candidate. Former Pennsylvania Sen. Rick Santorum gets 33 percent, Texas Rep. Ron Paul gets 11 percent,  and former House Speaker Newt Gingrich gets 8 percent. Seven percent of respondents are undecided.

The poll – conducted March 26-27 – is consistent with the findings of a recent Marquette Law School survey, which found Romney leading Santorum by eight points. The Wisconsin race follows a familiar pattern: Romney holds the advantage over Santorum among liberal and moderate Republicans (43 percent to 24 percent), conservatives (42 percent to 33 percent), non-Tea Party supporters (42 percent to 31 percent), and those who earn $75,000 or more annually (47 percent to 32 percent).

Meanwhile, Santorum leads among very conservative primary voters (42 percent to 33 percent), strong Tea Party supporters (40 percent to 32 percent), and evangelical Christians (40 percent to 29 percent).

So far in all the GOP contests where there has been exit polling, Romney has won in every contest where evangelical voters have accounted for less than 50 percent of the electorate. And he has lost in every contest where that number has been higher than 50 percent.

The evangelical percentage among likely Wisconsin GOP primary voters, according to the NBC/Marist poll: 41 percent.
If these numbers hold up, then Romney will score a trifecta of wins on Tuesday. At that point,  it's time for everyone to admit what we've actually known for a month now, that this race is over.