Payroll Industry Sees Major Flaws In Senate's Two-Month Payroll Tax Cut Extension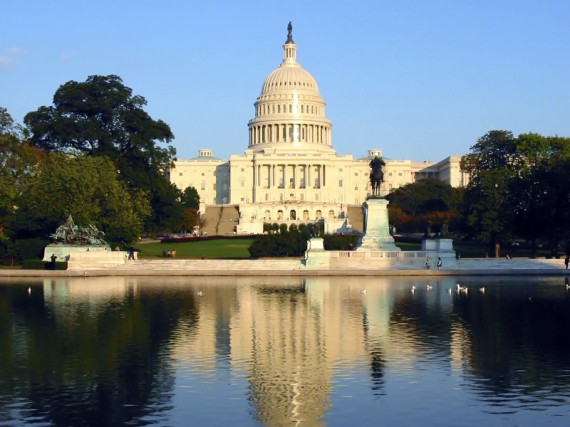 The trade association representing companies that process payrolls for American businesses are telling Congress that the Senate's two-month payroll tax cut extension may be impossible for them to implement correctly:
Officials from the policy-neutral National Payroll Reporting Consortium, Inc. have expressed concern to members of Congress that the two-month payroll tax holiday passed by the Senate and supported by President Obama cannot be implemented properly.

Pete Isberg, president of the NPRC today wrote to the key leaders of the relevant committees of the House and Senate, telling them that "insufficient lead time" to implement the complicated change mandated by the legislation means the two-month payroll tax holiday "could create substantial problems, confusion and costs affecting a significant percentage of U.S. employers and employees."

ABC News obtained a copy of the letter, which can be read HERE. Isberg agreed that it would be fair to characterize his letter as saying that the two-month payroll tax holiday cannot be implemented properly.

The NPRC is a non-profit trade association that does not take positions on policy. The group represents organizations that provide payroll processing and services to more than 1.5 million employers, impacting one third of the private sector.

"We're neutral and we'd be happy to do the work," Isberg told ABC News.

"The concern is really for those who don't use a payroll service provider," he said. Americans will have different outcomes, he said, causing confusion "because they'll have different outcomes. Some will have it done on time, some won't, some will have adjustment notices later in the year."
From the letter [PDF]:
Accordingly, NPRC advises policymakers that we believe there is insufficient lead time to accommodate the proposal embodied in H.R. 3630. In our opinion enactment of HR 3630 as written could create substantial problems, confusion and costs affecting a significant percentage of U.S. employers and employees.

The difficulty is in establishing a new Social Security Taxable Wage limit of $18,350 for the two month extension period. More than ten percent of the workforce1 is likely to meet that limit, and would be subject to the higher 6.2% tax rate for earnings over that amount. However, many payroll systems are not likely to be able to make such a substantial programming change before January or even February. The systems affected tend to be highly complex, normally requiring at least ninety days for a change of this magnitude for software testing alone; not to mention analysis, design, coding and implementation.
The association recommends a  number of policy changes to the bill, all of which would require House and Senate action to implement. The NPRC was joined late yesterday by another trade association, the National Association of Wholesale-Distributors, which sent its own letter [PDF].
Leaving aside the policy questions dividing the House and Senate regarding whether this tax cut should be extended for two months or a full year, these implementation issues strike me as a serious concern, especially for small and mid-size businesses, which typically do payroll in-house rather than relying on outside firms. Unless this is fixed before December 31st, we could be looking at somewhat of an accounting nightmare come January.