Pension Outrage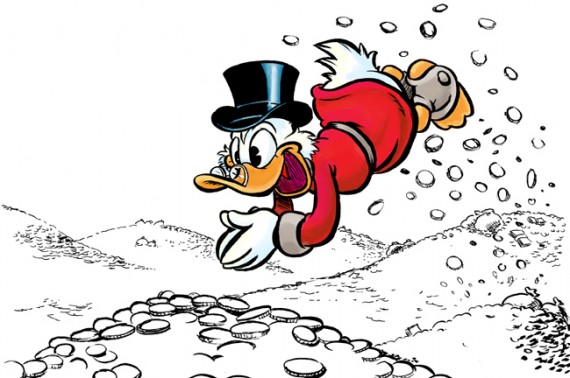 Jim Henley notes an odd juxtaposition in American conservative thought:
This is a country whose elites can cry real tears about the pensions of Britons while regarding the pensions of American autoworkers as the next thing to a crime. While there is a real principle at stake in the difference, it's not one you're supposed to voice: Concern for British pensions is a way to keep powerful and connected people unaccountable for their actions; Auto worker pensions can only cost such people money.
This assessment is not only uncharitable but wrong.  Anti-union sentiment and sympathy for the free market is rather widespread in the American ethos; it's hardly confined to the plutocratic class.
But the juxtaposition Jim cites is not only real but interesting.
The sneering over autoworker pensions is explainable in at least two ways.    First, it's simply true that the massive benefits packages UAW negotiated with the Big 3 decades back put American auto companies at enormous competitive disadvantage with foreign firms without this burden.  That we've now had to engage in a public bailout of said companies turns that dispassionate observation into something less pleasant.    Second — and this is perhaps as uncharitable as Jim's explanation — there's real resentment from educated workers that relatively unskilled laborers were getting enormous salary and benefit packages through the coercive powers of the unions for so many years and, presumably, no small amount of schadenfreude at seeing the end of this.
I'm not sure how widespread the concern over British pensioners is here in the USA.  It's a brand new topic that one presumes few Americans have given much thought to.  In my own case, I do think that the Brits complaining about Obama's have gone out of his way to excoriate "British" Petroleum and otherwise talk down their stock prices — and yesterday's shaming them into suspending dividend distributions is legitimate.   While investing a sixth of a country's retirement accounts in a single company is madness, they have indeed done so.