Pepsi Cuts 8700 Jobs Despite Rising Profits
Pepsi's profits and revenues are up. Naturally, it's time to fire 3 percent of its global workforce.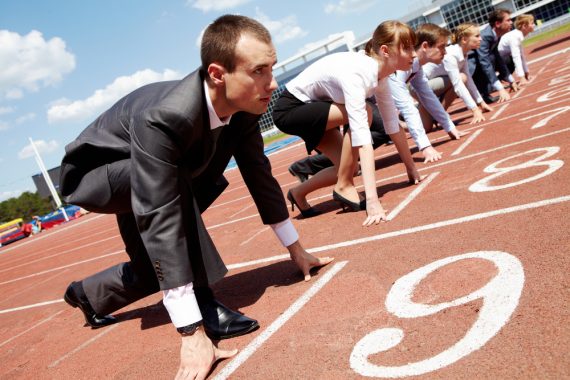 Marion Nestle of Food Politics points to a sign of our times: "Pepsi cuts 8,700 jobs; 4th quarter profits rise." He cites these numbers from a Reuters report:
Pepsi reports increases in:


Annual dividends: 4%
Expenditures on advertising: an additional $500 million
Expenditures on display racks: an additional $100 million
Fourth quarter profits: from $1.37 billion a year ago to $1.42 billion
Earnings per share: from 85 cents a year ago to 89 cents
Revenues: up 11% to $20.2 billion
Nestle rails at the juxtaposition of rising profits and "adding 8,700 out-of-work people to an already depressed job economy" and figures "public pressure and regulation" are in order.
Actually reading the linked report, however, presents a different picture.
PepsiCo outlined a plan on Thursday that included cutting thousands of jobs and increasing advertising in an effort to revive the company's soft drink business in North America. The company's chief executive, Indra Nooyi, said that it would have a larger-than-expected decline in near-term earnings.

PepsiCo, based in Purchase, N.Y., expects to cut 8,700 jobs, or 3 percent of its global work force, across 30 countries as part of a plan to save $1.5 billion over the next three years. It also plans to raise advertising and marketing spending by $500 million to $600 million this year, centering on 12 brands including Pepsi, Mountain Dew, Gatorade, Tropicana, Quaker and Doritos. It will spend an additional $100 million this year to improve delivery and display racks.

Ms. Nooyi, whose five-year tenure has been marred by the global financial crisis, recession and higher commodity costs, also took responsibility for a series of management missteps including underinvesting in some brands and overpromising Wall Street.

[…]

Ms. Nooyi has come under pressure from Wall Street for a stagnant stock price and a lagging North American beverage business. She has been criticized for taking her eye off the core business of sodas to expand into healthier products, such as hummus and drinkable oatmeal.

The company said its earnings in 2012 would decline 5 percent from 2011. It forecast an additional 3 percentage point decline from foreign exchange rates.
So, the 4% dividend boost is designed to bolster investor confidence and the company is actually down 5% from last year. And facing a 7% increase in commodity costs in the coming year. On the face of it, then, it's perfectly reasonable that Wall Street would be putting pressure on the company to increase performance vis-a-vis its competitors (notably, of course, Coca-Cola) by getting rid of money losing distractions.
On the other hand:
PepsiCo reported a fourth-quarter profit of $1.42 billion, up from $1.37 billion. Earnings per share rose to 89 cents, from 85 cents a share in the same quarter a year earlier. Excluding items, PepsiCo earned $1.15 a share, topping analysts' average estimate of $1.13 a share, according to Thomson Reuters. Revenue rose 11 percent to $20.2 billion.
So, while earnings for the year were down, earnings were up slightly from the same quarter. More interestingly, revenues were up fantastically even if profits aren't. Presumably, that's a function of the sales of such things as "hummus and drinkable oatmeal" bringing in a substantial amount of gross but netting very little or even losing money. Apparently, the money is in the established junk food brands "Pepsi, Mountain Dew, Gatorade, Tropicana, Quaker and Doritos."
One of our recurring discussions on the late, lamented OTB Radio program was whether companies had an obligation, especially in tough economic times, to keep as many employees as revenues allowed. Should CEOs continue to seek maximum efficiency–cutting employees and marginally profitable departments and subsidiaries to wring out the last amount of profit? Or should they instead keep such things as a lagging drinkable oatmeal plant going so long as they can afford to?
Certainly, all the pressures on the CEO are in the direction of the former. That's especially true of a huge corporation in a globalized economy, where the business really isn't a part of the community in a meaningful way and has no sense of obligation to anyone other than the shareholder.
Story via John Personna. Business image via Shutterstock.