Perpetuating A Fentanyl Hysteria
When belief is more important than facts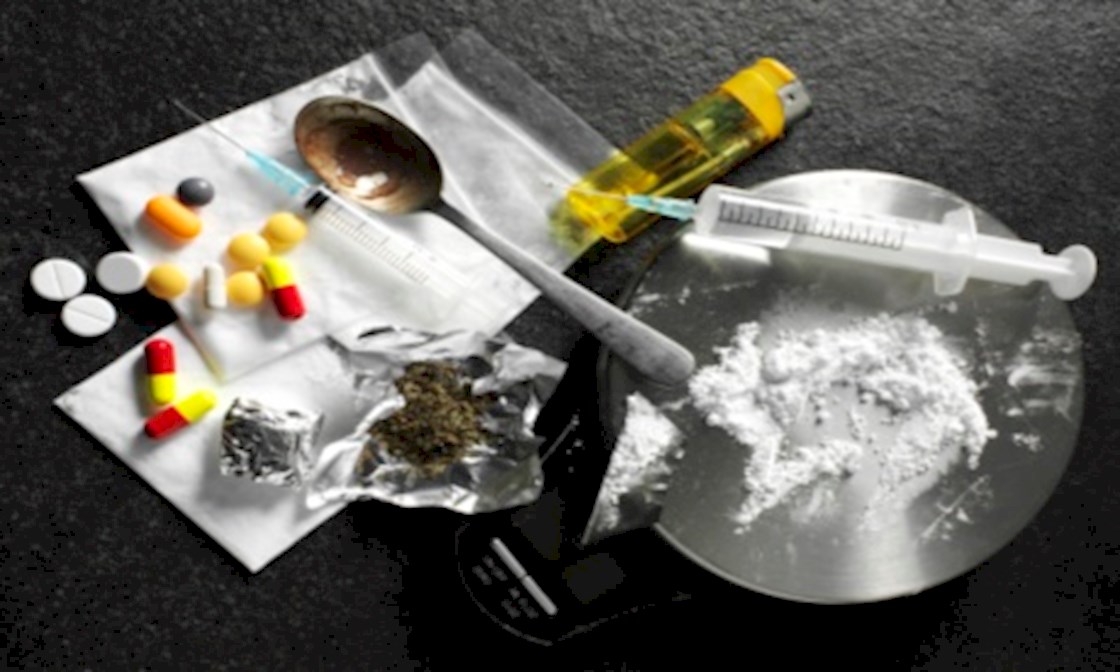 Fentanyl, a synthetic opioid, is a major component of the current overdose epidemic in the US. Depending on the formulation it can be from 50-100 times stronger than morphine. If ingested it can quickly suppress respiratory function and, without intervention via Narcan or other rapid treatment, rapidly lead to death. The key word in that sentence is ingested (i.e. entering the body). And the reason that I am calling that out is there is a secondary epidemic related to fentanyl–a hysteria that it is so deadly that simply touching it is enough to cause an overdose and death. Chances are, if you have heard about this danger, the source of this misinformation is most likely from some form of law enforcement, aided and abetted by various media outlets.
For at least the past half-decade, police and sheriff's offices have been the primary source of misinformation about fentanyl. Search on the topic and you'll find stories of officers and deputies who came in contact with mysterious white substances and immediately fell to the ground. The problem with these accounts is that testing has proven time and time again that simply dermal contact with or even inhaling trace amounts of fentanyl cannot cause an OD:
"We have a lot of scientific evidence and a good knowledge of chemical laws and the way that these drugs work that says this is impossible," Ryan Marino, medical director for toxicology and addiction at University Hospitals in Cleveland, said in an NBC News interview.

"You can't just touch fentanyl and overdose," Marino said. "It doesn't just get into the air and make people overdose."

https://www.ems1.com/opioids/articles/toxicologist-you-cant-just-touch-fentanyl-and-overdose-qCP7P9puLCouxYbr/
Additionally, when these cases have been reviewed, the symptoms these people had–including shortness of breath, hot flashes, lightheadedness, and nausea–are not symptoms of acute fentanyl poisoning. Those are, however, signs of panic, anxiety, or other acute somatic crisis. These are real medical issues, but are not overdoses and most likely would not result in death.
The reason for the panic attacks? Law enforcement training has for years stressed, and in many places continues to stress, how deadly fentanyl exposure is and how you can OD from simply touching or breathing in (versus snorting) airborne fentanyl. If the idea that idea takes hold and you encounter the substance, then the body is primed to react in certain ways (especially if you are predisposed to anxiety or other disorders).[1]
This misinformation campaign is something that public health officials and law enforcement reformers have been fighting for years. Unfortunately, that fight is not helped by irresponsible media outlets continuing to spread this hysteria. This leads us to Fox New's recent national amplification of this bullshit. Yesterday Fox and Friends interviewed a woman who claims to have OD's on fentanyl by picking up a dollar bill that was laced with it:
A Kentucky mother who was hospitalized after picking up a dollar spoke out Thursday as officials warn against the dangers of fentanyl-laced bills amid a surge of overdose deaths. …

"I felt this feeling over my body that it really started at my shoulders and started going down," Renee told co-host Carley Shimkus. "And it really became not necessarily hard to breathe because I was gasping for air, but hard to breathe because it was almost taking over my body, as in relaxing me so much I didn't necessarily care to breathe."

https://www.foxnews.com/media/kentucky-mom-believes-poisoned-fentanyl-laced-dollar-bill-taking-body
Again, what she describes are the symptoms of a somatic incident. The short story does note that:
Despite the couple's suspicions, Nashville police said the bill was not laced with fentanyl, shortly before destroying the money. […]

Renee also said the doctors told her they are unable to test for synthetic opioids in order to confirm or rule out her suspicions about the potentially-laced bill.

"My hospital records also show that I was not tested for fentanyl," Renee said. "They did a six or ten-panel drug screen which came back negative."
However, nowhere in the article does it state that it is physically impossible to OD on fentanyl (even if it had been on the bill) through touch. Likewise, there is no discussion about the psychosomatic issues around fentanyl misinformation. They also don't mention that the woman's husband was a former law enforcement professional.[1] Further Fox decided to air the segment even though her account had previously been called into question by multiple media and medical sources.
This may seem like a little issue, but it has major ramifications. Sharp-eyed readers might have seen the broader context of this story: "officials warn against the dangers of fentanyl-laced bills." It turns out that officers had found two bills that tested positive for methamphetamine and fentanyl. This would be a dangerous issue if you decided to eat the bills (as you know most normal humans do) but otherwise wouldn't cause harm. This is again an example of how this disinformation spreads.
There is a second problem with this: drug assault and homicide laws. As part of the current war on opioids, many states have passed laws that enable prosecutors to charge people distributing drugs for any harm or death caused by those drugs. And if an officer "OD's" from handling the fentanyl, then that is grounds for additional charging. And that has deep implications for both our criminal legal system and our ongoing mass incarceration problem.
Fentanyl is a BIG issue in the US. We don't need law enforcement and irresponsible media outlets making it worse. Unfortunately, both institutes often benefit from maintaining a constant state of low-level fear in our population.
---
Note: Jay L Gischer notes below that reducing somatic issues to just being "in the mind" or worse "made up" is a mistake. I totally agree with that, especially as I have a mild anxiety disorder. That isn't my intent here. There is also enough social science on the topic of contagions to suggest that triggering ideas can be as contagious as biologically transmissible diseases. And I think it's worth noting that due to a variety of factors some folks are more susceptible to an idea triggering some form of somatic response.
---
[1] – To this point about the pre-cognitive loading of danger and policing, similar rhetoric is found in training around traffic stops and assuming everyone is armed. Traffic stops are taught to be the most dangerous part of a police officer's job (and they historically were usually because of ongoing traffic, not attacks on officers). If you are an individual with an underlying anxiety condition, it's not hard to see how this can create problems in the way you carry out your work in these circumstances (including the role of cognitive biases in the processing of information).
[2] – That detail was previously reported in a New York Post article that helped amplify this initial story: "Justin, who reportedly worked in law enforcement for many years, said he believes that the dollar Parsons picked up was laced with fentanyl, which caused her to suffer an adverse reaction."