Perry Falls To Fifth In New Hampshire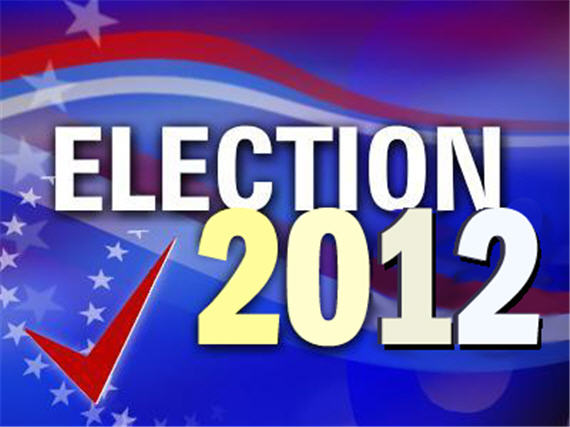 Mitt Romney leads in the Granite State, of course, but the real story is the continued decline of Rick Perry:
A new poll shows that Mitt Romney continues to lead the race for the Republican presidential nomination in New Hampshire, and there is a new candidate in second place.

The WMUR Granite State Poll shows that Romney is the choice of 37 percent of likely Republican primary voters. Surging to a distant second is businessman Herman Cain, with 12 percent. He is followed by U.S. Rep. Ron Paul at 9 percent.

The poll of 345 likely Republican voters was conducted by telephone by the University of New Hampshire Survey Center from Sept. 26 through Oct. 6. It has a margin of sampling error of plus or minus 5.3 percent.

Romney has consistently led the field in New Hampshire by a 3-1 margin since 2009.

But the poll shows that a lot of voters have not yet made up their minds, with 68 percent saying they are still deciding who they will end up supporting.

Pollster Andy Smith said this isn't surprising. He said primary voters typically wait until the end of the campaign to settle on a choice, so early poll numbers are a better gauge of a candidate's popularity and visibility now than an indication of who voters will eventually support.

The poll showed that 11 percent have definitely decided who they will vote for, and 21 percent are leaning toward a candidate.

Former Alaska Gov. Sarah Palin recently announced she would not run for president, and the poll shows she was the top pick of 3 percent of likely voters. Former New York Mayor Rudy Giuliani is the choice of 8 percent of likely voters, even though he has not said if he is running.

If those voters' second choices are added to the mix, Smith said, that would raise Romney to 42 percent, followed by Cain at 13 percent and Paul at 11 percent.

The rest of the field is filled out by former Utah governor and U.S. ambassador to China Jon Huntsman with 8 percent, Texas Gov. Rick Perry with 4 percent, former Speaker of the House Newt Gingrich with 4 percent, U.S. Rep. Michele Bachmann with 2 percent and former U.S. Sen. Rick Santorum with 2 percent.

Former New Mexico Gov. Gary Johnson and former Louisiana Gov. Buddy Roemer both are below 1 percent support.
The large number of undecided voters makes this a hard poll to base any conclusions on, but this much seems apparent. With recent polls showing Perry also falling behind in Iowa, we're looking at a scenario where Perry could lose three of the first four contests in the race (Nevada is widely seen as heavily pro-Romney). This means that South Carolina, which hasn't been polled in more than two weeks, would be crucial for him. Given that we've only got three months left before voting starts, Perry's going to have to get this turnaround started soon if he's going to get September behind him.