Pete Buttigieg to be Biden's Transportation Secretary
He wanted a cabinet post. And this is a cabinet post.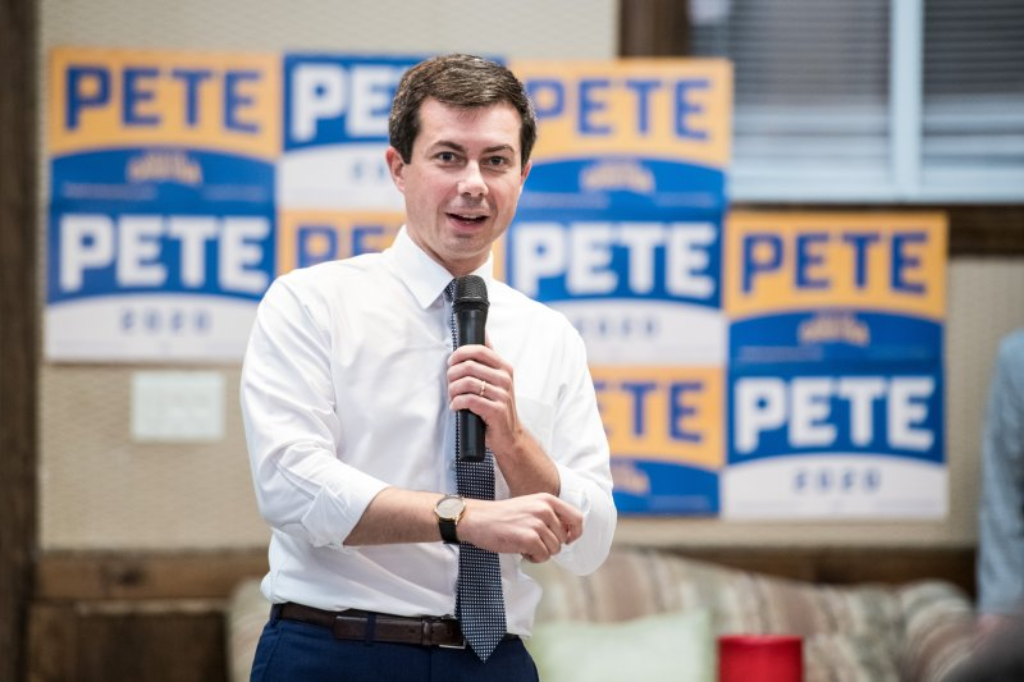 The small-town mayor who did surprisingly well in the 2020 Democratic primaries and then dropped out and endorsed Joe Biden at the best possible time has been rewarded.
NPR ("Biden Expected To Name Former Rival Buttigieg As Transportation Secretary"):
President-elect Joe Biden plans to name former South Bend, Ind., Mayor Pete Buttigieg to be his secretary of transportation, a union source familiar with the transition tells NPR's Don Gonyea.

Buttigieg, one of Biden's former rivals in the contest for the Democratic presidential nomination, is the first openly LGBTQ person to be nominated for a permanent cabinet position.

Annise Parker, president & CEO of the LGBTQ Victory Institute, called the expected nomination a "milestone," and said in a statement that "its impact will reverberate well-beyond the department he will lead. It distances our nation from a troubled legacy of barring out LGBTQ people from government positions and moves us closer to the President-elect's vision of a government that reflects America."

As head of the DOT, Buttigieg would oversee an agency of some 53,000 employees, with oversight of the nation's airline industry, along with railroads, commercial trucking, mass transit and pipelines.

It could become a high-visibility post for the 38-year-old Buttigieg, if Biden follows through on his campaign promises to rebuild the nation's infrastructure.
Folks on Twitter are deriding the choice, noting his seeming lack of qualification for the office. Certainly, the DoT budget dwarfs that of South Bend, Indiana.
But, frankly, this job has often been used as a throwaway—frequently given to a member of the opposition party as a bridge-building mechanism. It's usually a rather obscure post—and even moreso since the Coast Guard was moved into the Department of Homeland Security upon its creation. Buttigieg isn't obviously less qualified than most who have held the job.
Relatedly, to the extent that this is supposed to elevate a politician who had reached the pinnacle of his likely success in Indiana—there's little likelihood that an openly-gay Democrat is going to be elected governor or Senator—I'm not sure it does that. Andrew Card, who served as George H.W. Bush's SoT and then George W. Bush's White House Chief of Staff, is the only one who went on to higher glory in politics.