Petraeus For Veep?
Drudge Report says Team Obama thinks CIA Director David Petraeus will be Mitt Romney's vice presidential pick.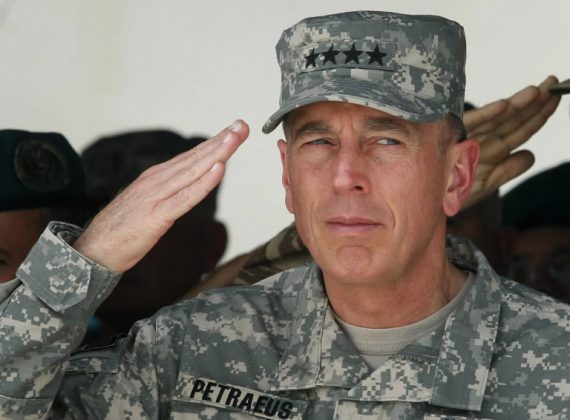 So, apparently the Drudge Report is still around. Who knew? Anyway, they're reporting that Team Obama thinks CIA Director David Petraeus will be Mitt Romney's vice presidential pick.
President Obama whispered to a top fundraiser this week that he believes GOP presidential hopeful Mitt Romney wants to name Gen. David Petraeus to the VP slot!

"The president wasn't joking," the insider explains to the DRUDGE REPORT.

A Petraeus drama has been quietly building behind the scenes.

Romney is believed to have secretly met with the four-star general in New Hampshire.

The pick could be a shrewd Romney choice. A cross-party pull. The Obama administration hailed Petraeus as one of history's greatest military strategists. Petraeus was unanimously confirmed as the Director of the CIA by the US Senate 94-0.

But Petraeus has categorically asserted that he has NO political ambitions. And Team Obama stands prepared to tie one of their own to "Bush wars." A Petraeus pick could been seen as simply shuffling the decks of power in DC.

"He's a serious man, for seriously dangerous times," notes a top Republican.
Uh huh. Note that the sourcing here rivals Harry Reid's for ease of verification.
Let me go out on a limb here and guess that Petraeus will not be offered, much less accept, the vice presidential pick.
First off, it makes as much sense as Jeb Bush or Chris Christie: If any of those men had been interested in the media scrutiny that comes with a presidential run, they'd have gone for the top job, not second banana.
Second, whatever Petraeus' political ambitions, I can't imagine him  running against a man who appointed him to his last several posts, including his current gig. To be sure, Jon Huntsman did it. But Huntsman is a politician, not a military man (and Petraeus is still that, retired or no).
Third, it's not even clear what the upside would be. Yes, Petraeus is widely admired. But picking him would suddenly put the focus on national security policy which, uncharacteristically, is likely to be a strength for the Democrats this year, and off of the economy.