Petty And Childish: Congressman Demands "Respect," But Doesn't Know What He Wants
A comment from one Congressman sums up the attitude of the small group of Congressman and Senators who have placed us in this situation.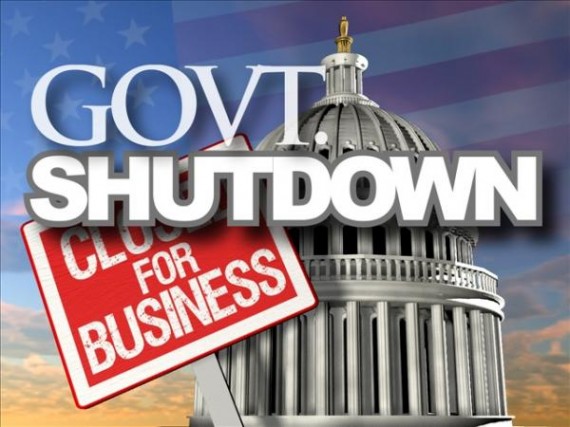 Conservative Republican Congressman Martin Stutzman from Indiana summed up what his fellow conservatives want which is, err,something but they can't quite figure it out yet:
House Republicans are unlikely to blink in the standoff over Obamacare that precipitated a government shutdown, fearing that acceding now to Democratic demands for a "clean" spending bill would weaken their hand in upcoming negotiations over the the debt ceiling.

Those Republicans said Wednesday that the spending impasse that shut down the government early Tuesday is less about conservatives' desire to derail Obamacare than it is about strengthening their hand in the debt-ceiling talks. That borrowing limit must be raised by Oct. 17 to prevent the government from defaulting on its financial obligations and Republicans say any future agreement to reopen the government would link the spending bill and the debt ceiling.

"This is not just about Obamacare anymore," centrist Rep. Michael Grimm, R-N.Y., said.

"We're not going to be disrespected," conservative Rep. Marlin Stutzman, R-Ind., added. "We have to get something out of this. And I don't know what that even is."
Not surprisingly, President Obama hit upon Stutzman's comments during a speech today:
President Barack Obama didn't mention the Indiana Republican by name during his Thursday morning speech to a Rockville, Md., construction company, but he did make sure to rub the GOP's sentiments in the blue collar-crowd's faces.

"Just yesterday, one House Republican said — I'm quoting here, all right, because I want to make sure people understand I didn't make this up — one House Republican said, 'We're not going to be disrespected. We have to get something out of this, and I don't know what that even is.'

"Think about that. You have already gotten the opportunity to serve the American people. There's no higher honor than that," 44 told the assembled workers, who, according to media reports, both laughed and clapped for the ready-made punch line.
This led to Stutzman very quickly backpedaling:
"Yesterday, I carelessly misrepresented the ongoing budget debate and Speaker Boehner's work on behalf of the American people. Despite my remarks it's clear that the American people want both parties to come to the table to reopen the government, tackle this nation's debt crisis, and stop ObamaCare's pain."
Despite Stutzman's attempt to backpedal, it seems pretty clear that his initial comments are a pretty apt reflection of what's going through the mind of many of those who share his mindset in both the House and Senate. When you look at the raw numbers, they've gotten almost everything they want from the Continuing Resolution that Democrats have said that they'd vote for if only the Republican bring it up for a vote. The sequestration cuts remain in effect and the Bush tax cuts have been made permanent for the vast majority of the American people. They demanded, quite rightly I'd submit, that the Senate do its job and pass a Budget Resolution as required by law and the Senate did so, and then they proceeded to block the formation of the Conference Committees that, under regular order, would have ordinarily been appointed at that point. Then, they spent the summer trying to turn the debate about the budget into a debate about Obamacare. That strategy has failed, and now it's quite self-evident that they have no idea what to do, other than making sure that John Boehner and the rest of the House Leadership know that they will not support bringing the bill that would actually fund the government to the floor. And now, as Congressman Stutzman makes clear, they don't even know what they want.
It's petty, it's childish, it's stupid. It's, well, pick your own words.