Picking Frank Lautenberg's Successor
Some interesting choices ahead for New Jersey Governor Chris Christie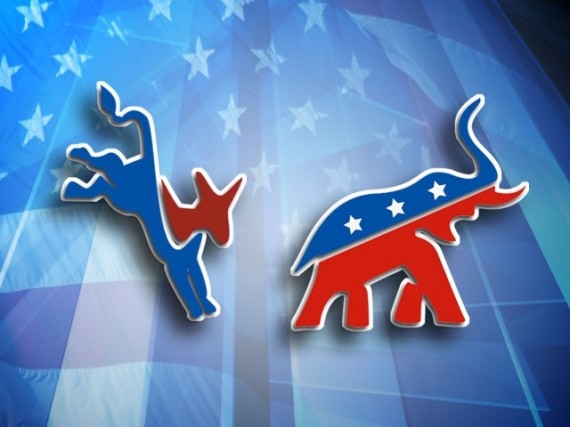 Inevitably, the death of Senator Frank Lautenberg has led to speculation about his potential successor, and what it might mean for the makeup of the Senate over the coming months in years. In that regard, in the first reports about Lautenberg's passing, there seemed to be some disagreement about how the issue of Lautenberg's succession will be handled:
New Jersey Gov. Chris Christie (R) will appoint a replacement for Lautenberg, meaning Senate Democrats lose a reliable vote as they take on tough issues like immigration reform this summer.

However, there is some question over whether Christie's appointment would face a special election in November – as Democrats claim – or would serve out the remainder of Lautenberg's term. Democrats will file a legal challenge on this issue in New Jersey.
Looking at the statute that appears to control the issue, though, there doesn't seem to be much ambiguity:
If a vacancy shall happen in the representation of this State in the United States senate, it shall be filled at the general election next succeeding the happening thereof, unless such vacancy shall happen within 70 days next preceding such election, in which case it shall be filled by election at the second succeeding general election, unless the governor of this State shall deem it advisable to call a special election therefor, which he is authorized hereby to do.

The governor of this State may make a temporary appointment of a senator of the United States from this State whenever a vacancy shall occur by reason of any cause other than the expiration of the term; and such appointee shall serve as such senator until a special election or general election shall have been held pursuant to law and the Board of State Canvassers can deliver to his successor a certificate of election.
Assuming that the November 2013 election qualifies as the type of "general election" the statute is speaking of, and I see no reason why it wouldn't that means that there would have to be an election to fill out the remainder of Lautenberg's term this November, and there would then be another election in November 2014 to fill the seat for a new term. Of course, the statute does give Christie the option of calling a Special Election for the seat, either before or after the General Election in November. One reason he might choose to do this, of course, is to alleviate any potential problems that might be faced by having both the Gubernatorial, and Assembly, election on the same day as an election for the United States Senate. Realistically, it would seem likely that he'd schedule a Special Election for after the General Election given the fact that it is going to take time for candidates and campaigns to coalesce, money to be raised, and nominees to be chosen. Normally, New Jersey holds its primaries in June, and the primary for the 2014 election would be held in June of next year. At this point, it would likely be August at the earliest before the candidates and the parties are ready or primaries, and that would make for a very short General Election season if they held the Special Election in November.
Barring that decision, though, this raises the interesting prospect of both Chris Christie and Cory Booker being on a general election ballot, albeit for different seats. A November 2013 Special Election would also mean that any candidates on either side of the aisle would have to hit the ground running very soon, especially when it comes to raising money. New Jersey sits in the middle of two of the most expensive media markets in the country, and any candidate is going to need a lot of money to mount a credible campaign. This is a development that arguably helps Newark Mayor Cory Booker given his contacts with the Wall Street and financial services communities. It may also serve to cause some prospective candidates to sit the election out given that they are going to be required to mount two campaigns inside of two years. So far, only two candidates, Booker and Democratic Congressman Frank Pallone, have expressed interested in running for the seat, and that was for what everyone knew would be an open seat election in 2014. Now, the ground has changed significantly. New Jersey was set to be a pretty boring state in 2013 given Governor Christie's massive lead in the polls, but that may no longer be the case.
As for who Christie might appoint to fill out Lautenberg's term until the Special Election, a few names come to mind. If he's looking for a placeholder candidate, someone who will serve in the Senate but not run for the seat, then possible names include former Governor Tom Kean and Pete Dawkins, a West Point Graduate, Vietnam War hero, and business executive, who mounted an unsuccessful campaign against Lautenberg in 1988. If he's looking to appoint someone who would be a candidate in the Special Election, then he could look to State Senator Tom Kean Jr or Kim Guadagno, who currently serves as Lt Governor of New Jersey. Other possibilities include Bret Schundler, who also ran against Lautenberg and lost, or Joseph M. Kyrillos, who most recently ran against Senator Bob Menendez in 2012 only to lose by a double digit margin.  This will be an interesting test for Christie, especially given his pick is likely to have an impact on the 2013 General Election campaign on all levels.
In any case, I wouldn't expect any decision from Christie on this for a couple weeks.
Update: Upon further examination, there appears to be a massive conflict in New Jersey law regarding the timing of Special Elections in the event of a Senate vacancy.