POL 101 and the Debt Ceiling Debate
Yes, the President is a key actor in the debt ceiling debate. However, the actual decision is a congressional one.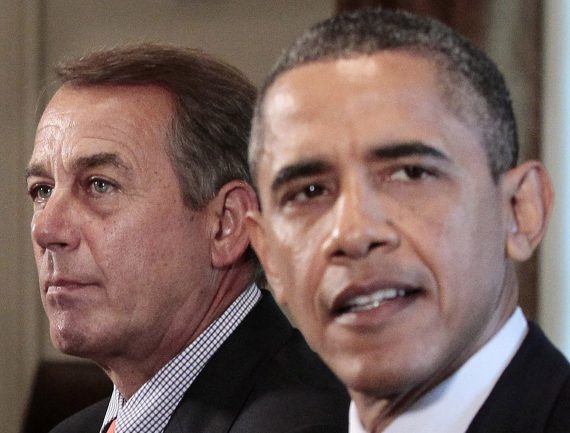 I keep hearing and seeing people saying that President Obama is killing a particular debt ceiling deal or directly ascribing responsibility for the current situation to the President.
I find this annoying for one simple reason:  the ability to approve an increase in the debt ceiling is a congressional one.  This ought to be manifestly obvious to anyone who has even a basic knowledge of American government.  And yet we have folks (e.g., the WSJ editorial board or ) acting as if this is the President's fault.
Now, like I said in a recent post, this is not an attempt to defend Obama, but it is an attempt to promote a basic understanding of the way our government works.
Yes, the President is the nominal head of the Democratic Party and therefore was considerable influence over said party.  But, influence is not control.
Yes, the President has biggest mic in the room.  As such, he can attempt to influence public opinion.  But influence does not always mean results.
One can argue that the President could do a better job of influencing the Democrats in the Congress or the public at large.  However (this is a big however):  the President can cast no vote on the debt ceiling (save one big negative at the end of the legislative process). Further, he can schedule nothing in the House, nor the Senate.  He cannot even directly introduce legislation.
As such, the success or failure of the debt ceiling issue will belong to Congress because they are the ones with the statutory power to raise said ceiling.
Our presidential system outs undo emphasis on the chief executive.  But we have to remember how the system works if we want to understand outcomes, as well as properly assign blame or credit.