Political Impact Of Filibuster Changes Will Be Minimal To Non-Existent
Yesterday's change to the filibuster rule is likely to have little impact outside the beltway and the political chattering class.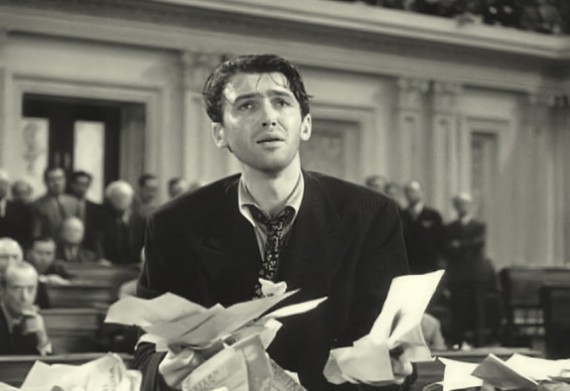 As expected, yesterday's events in the Senate that scaled back the ability of a Senate minority to filibuster Presidential nominees and judicial nominations other than the Supreme Court have been nearly the only topic of discussion among the talking heads on cable news both last night and this morning. On both sides, there are either pronouncements of how this move was either a parliamentary change made necessary by Republican intransigence, or a disastrous fundamental change to the  nature of how the Senate operates that will have long term implications going forward. Sprinkled in with that, of course, there are the obligatory references to the fact that eight years ago the tables were completely reversed on this issues, with Democrats like Harry Reid, Joe Biden, and Barack Obama arguing that the threat of the GOP's use of the nuclear option due to similar circumstances regarding the blockading of judicial nominations, while Republicans like Mitch McConnell were arguing why it was necessary to reform the filibuster rules when it came to judicial nominees.
For Washington and most political pundits, this is quite obvious a big deal, and there's no denying that it is a change in the rules of the Senate that could have serious implications going forward. However, as Chris Cillizza points out, it's unlikely to have a very big political impact in favor of either Republicans or Democrats. For starters, Cillizza points to a 2010 Pew poll that shows that only 26% of those asked knew that it took 60 votes to break a filibuster and that 37% answered that they didn't know at all rather than guessing. Similarly, a 2011 Pew Poll, conducted a poll on the filibuster in the middle of the Democratic majorities efforts at the start of the new Senate session to enact some kind of filibuster reform, and the poll found that very few people knew or cared about the issue, and that other polling has shown that most Americans don't hold very strong or consistent opinions on the issue:
In January 2011, the most recent time Pew Research asked people how much they'd heard about proposals by the Senate's Democratic leadership to change the filibuster rule, nearly half (49%) said they hadn't heard anything at all; more than a third (36%) said they'd heard only a little bit. That was down considerably from March 2010, when at the height of debate about the Affordable Care Act — and Republican threats to filibuster the healthcare-reform legislation — fully a third of Americans told an NBC News/Wall Street Journal poll that they'd heard "a lot" about filibustering, and another 26% said they'd heard "some" about it.

(…)

When people are asked directly whether they support or oppose filibusters, their answers haven't been consistent. For example, a Quinnipiac University poll from March 2010mound 51% saying eliminating the filibuster would be a bad idea, versus 39% saying it would be a good idea). But in January 2011, in another Quinnipiac poll, support for the filibuster had narrowed, with 42% saying ending it would be a good idea and 45% calling it a bad idea.
This leads Cillizza and Sullivan to make the following observation:
All of the above is not to say that no one cares or knows about the filibuster — particularly as it relates to judicial nominees. The bases of both parties are heavily invested in it and, for them, Thursday was a big day. Harry Reid became a liberal hero for being the one who finally pushed the button; he became a conservative villain for being the one who finally pushed the button. In a midterm election where motivating your base is critical, the nuclear option could matter — except that the energy it creates in both bases is likely to cancel itself out.

But, in terms of the on-again, off-again voter who tends to decide elections — the issue is simply not one that animates or, to be frank, interests them in any meaningful way. So, yes, Thursday's vote will almost certainly forever change the way the Senate and, by extension, political Washington works. But, if you think that the average person is following the happenings in Washington and/or is at all affected by them you'd be wrong.
Based on all the available evidence, Cillizza and Sullivan are basically correct here. For all the hand wringing or celebrating going on among the Beltway types and the pundit class about yesterday's moves in the Senate, the odds that it is going to play a significant role in the 2014 elections, or any other part of electoral politics strike me as being exceedingly small. For one thing, outside of those people and the political junkies who follow developments like this closely on cable, in the blogsphere and elsewhere online, and on Twitter and Facebook, it's unlikely that most Americans pay regular enough attention to what's going on at this level of detail. To the extent that they do, it doesn't seem that most people care about minutiae of Senate rules and procedures. Instead, the issues that are going to matter to them in 2014 are the same ones that mattered to them in 2010, 2012, and countless elections beforehand, namely the economy, jobs, and, mostly likely, the state of health care reform and how the PPACA has impacted them directly.  You're quite simply not going to see any campaign commercials referencing filibuster reform, or hear it mentioned very much in campaign stump speeches.
As with any other issue that tends to excite the political chattering classes, it's worth keeping in mind that the average American doesn't necessarily care about what is considered "big news" inside the beltway.