Politico: Rick Perry To Announce 2012 Plans Saturday, Upstaging Ames Straw Poll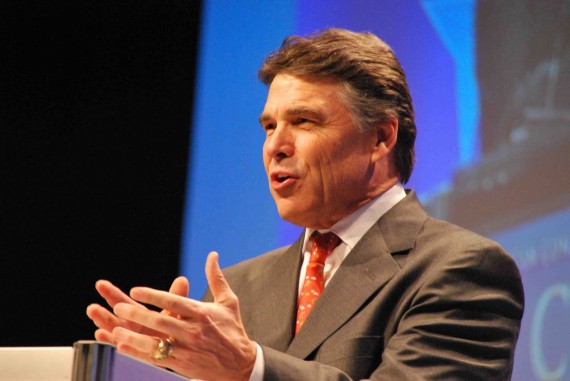 If this turns out to be true, then it strikes me as a pretty masterful piece of political gamesmanship:
Rick Perry intends to use a speech in South Carolina Saturday to make clear that he's running
for president, POLITICO has learned.

According to two sources familiar with the plan, the Texas governor will remove any doubt about his White House intentions during his appearance at a RedState conference in Charleston.

It's uncertain whether Saturday will mark a formal declaration, but Perry's decision to disclose his intentions the same day as the Ames straw poll—and then hours later make his first trip to New Hampshire— will send shockwaves through the race and upend whatever results come out of the straw poll.

Immediately following his speech in South Carolina, Perry will make his New Hampshire debut at a house party at the Portsmouth-area home of a state representative, Pamela Tucker, the Union Leader reported Monday. Tucker was among the Granite Staters who went to Texas last week to encourage Perry to run.

Perry is expected to head to Iowa in the days following his New Hampshire trek, too, POLITICO has learned.

(….)

Whether the Ames winner is Michele Bachmann, Tim Pawlenty or someone else, they will immediately have to compete with Perry for attention in the aftermath of his kickoff, particularly given his plans to visit Iowa. The Texan is not on the straw poll ballot, but several Iowa operatives said the 527 group "Americans for Rick Perry," has been aggressively working GOP events to boost his write-in performance
The move also pretty much guarantees that the Straw Poll, and it's winner(s), will be competing for media attention Saturday and Sunday with Perry, and the poll itself will suddenly become less relevant because Perry's not on the ballot. This is a very smart political move, in my opinion.