Poll Finds Little Support For Trump's Syria Retreat
President Trump's sudden decision to withdraw troops from Syria isn't receiving much public support.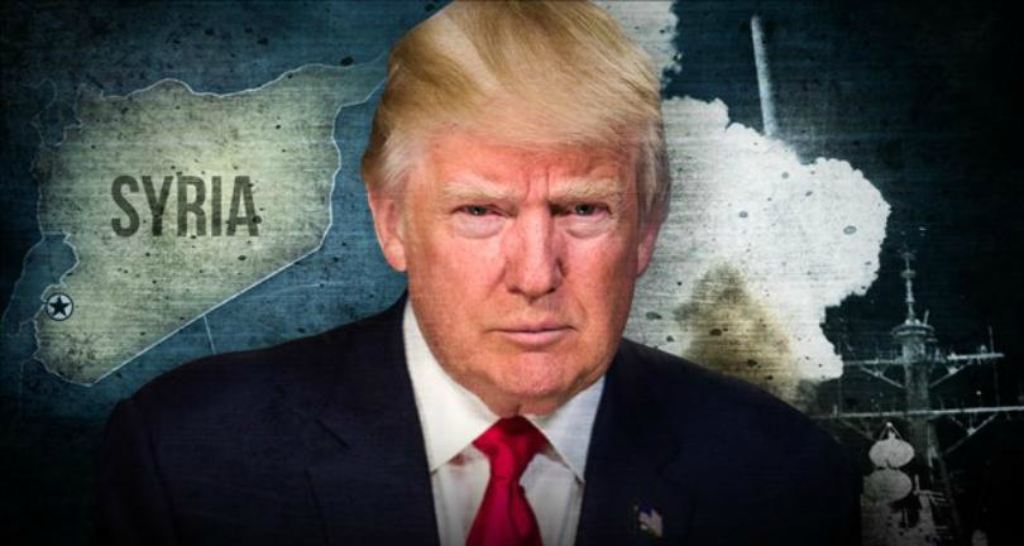 A new poll finds the American public reacting fairly negatively to the President's abrupt withdrawal of American forces from northern Syria and the subsequent Turkish invasion of that area:
Few voters are on board with President Donald Trump's decision to remove U.S. troops from northeastern Syria, according to a new POLITICO/Morning Consult poll that also shows fatigue over the nation's military entanglements around the world.

Only 37 percent of voters support Trump's decision regarding Syria, the poll shows, less than the 43 percent who oppose it. But a sizable number, 20 percent, say they don't have an opinion about Trump's decision.

Opinions of Trump's decision fall mostly along party lines. Among Democratic voters, 20 percent support it, while 62 percent oppose it. Republicans are a mirror image: 61 percent support Trump's decision and 22 percent oppose it. Among independents, just 30 percent back Trump's decision, while 43 percent oppose it.

Tyler Sinclair, Morning Consult's vice president, said the numbers show GOP voters "are standing by" Trump, even as most Republicans in Congress oppose his decision to withdraw troops. Majorities in both parties voted in the House last week to register their disapproval of the decision.

"This week, 61 percent of Republicans say they support President Trump's decision to remove U.S. troops from Syria, compared to 56 percent who said the same last week," said Sinclair. "The president's [overall] standing among Republicans also remains strong, as 84 percent approve and 14 percent disapprove of his performance."
On some level, of course, this is a surprise given the fact that polling has shown for years that the American public is generally loath to endorse military intervention. This has long been the case, and it is a skepticism that stretches back to the experience the nation was put through during the Vietnam War. More recently, the Iraq and Afghanistan Wars, which initially enjoyed strong public support, have come to be viewed far more negatively and the public has become far more skeptical about the wisdom of military interventionism. In that regard, President Trump tapped into public opinion during the campaign when he expressed skepticism about military interventionism, something that the poll also reflects:
[W]hile there is little public support overall for Trump's decision, he is trying to tap a vein of U.S. public opinion that is skeptical of the country's numerous military entanglements overseas. Two in three voters, 67 percent, agree that the U.S. is engaged in too many foreign conflicts, the poll shows.

At the same time, voters will support foreign intervention under certain circumstances. Nearly as many voters, 65 percent, say they agree with the statement, "The U.S. needs to be involved in foreign conflicts to support our allies, fight terrorism and maintain our foreign policy interests."
Given the numbers above and the general public skepticism about interventionism that we've seen in the past decade, the negative reaction to the President's decision is somewhat surprising. I suspect that in part it is due to the fact that the early reporting on the matter has made clear the extent to which the withdrawal is being conducted in a manner that is damaging American interests and the extent to which it has led to what can only be called a cowardly abandonment of an American ally.
Another possibility is that Americans are generally turning against the President when it comes to policy matters because of their negative opinion of him. Looking at the numbers, the President remains in the same negative territory he has long been in when it comes to job approval and the same holds true for his general favorability vs. unfavorability numbers. Additionally, the President's job approval when it comes to foreign policy is negative and has been for quite some time. This could be a function of that disdain for Trump, as well as an indication that the American people know a dumb decision when they see one.
As I've said before, withdrawal from Syria is a good idea. However, it should be done in a manner that doesn't damage American national interests, doesn't reward our adversaries, and doesn't abandon an ally that has fought beside us in the fight. The policy the Administration adopted accomplishes all three of these things at once.