Poll Finds Public Says Social Security Needs Changes, But Doesn't Think It's A Failure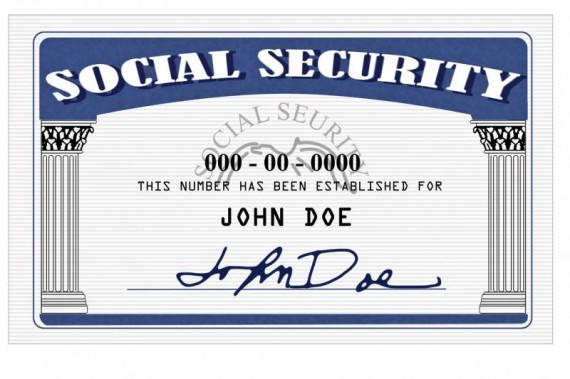 If the new CNN/ORC poll is any indication, Rick Perry is a bit out of step with the public when it comes to Social Security:
Tampa, Florida (CNN) – Most Americans believe the Social Security system needs major changes but they disagree with the characterization of Social Security as a lie and a failure, according to a new national survey.

And a CNN/ORC International poll released just a few hours after Texas Gov. Rick Perry and former Massachusetts Gov. Mitt Romney clashed over Social Security at the first-ever CNN/Tea Party Republican presidential debate also indicates that Americans are divided more on generational lines than partisan lines when it comes to the longtime government program for retirees.

(…)

The poll indicates that more than seven out of ten Americans disagree with the statement that Social Security is a "monstrous lie" and a failure.

"That's true for Democrats, independents and Republicans," says CNN Polling Director Keating Holland. "But younger Americans are three times as likely to agree with those statements than older Americans, although a majority of all age groups disagree."

According to the survey, the same is true when Americans are asked about the overall health of Social Security. Only a handful say the system has no serious problems, and roughly a quarter say it has minor problems. Most say the system can be fixed only with major changes, with one in eight favor replacing Social Security with a different system.

"Once again, the principal divisions are based on age, not partisanship, with younger Americans ten times more likely than senior citizens to call for replacing the system," adds Holland.
Here are a few of the highlights from the poll (PDF):
55% of those polled said that Social Security has serious problems that will require major changes, 28% say the problems are minor and can be fixed with minor changes, and only 12% say the problems are so bad that the entire system should be scrapped. Those numbers are nearly identical to the response to the same question asked in a poll 1998. Then, the numbers were 52%. 22%., and 16% respectively.
72% of those surveyed disagreed with Rick Perry's description of Social Security as "a monstrous lie," 27% agreed.
The only age demographic where a majority did not agree that Social Security had serious problems that required changes was the 65 and older group. Even there, 46% agreed with that statement.
There were no questions about specific reform proposals, but then Perry hasn't put any forward yet so that's not really surprising. What it suggests, though, is that the public would not necessarily react negatively who approached the Social Security issue from the perspective of someone who believed that we needed to address its long-term health without negatively impacting current beneficiaries. Perry's problem is that he's poisoned the well with his rhetoric.