Poll: Sarah Palin Would Lose Alaska To Obama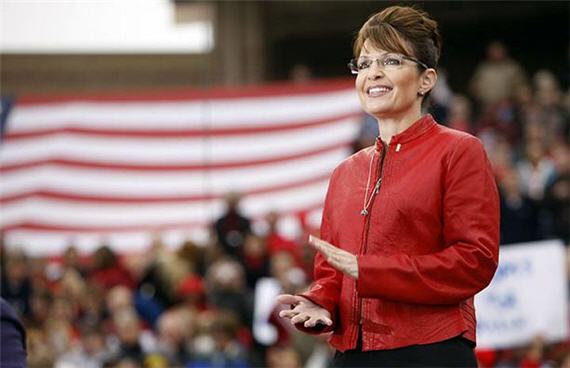 While Sarah Palin plays her kabuki dance with the media over whether nor not she's going to run for President, a new poll in her home state sends a strong, and surprising, message:
A new Hays Research poll shows Barack Obama would beat Sarah Palin among Alaskans if the presidential election was today.

The poll found 42 percent of Alaskan voters would pick or are learning toward Obama in a head to head race against Palin for the presidency, while 36 percent of the voters would choose or are leaning toward Palin over him.

Conservative Anchorage radio host Mike Porcaro paid for Hays Research to ask the question.

"Sarah Palin showcases her Alaska roots at every opportunity, but the surprising reality is she has become highly unpopular in her home state," Porcaro said in an emailed statement.

"Whether it is the fact she left office after serving barely two years or that some Alaskans believe her tax policies have punished our vital oil and gas industry or the 'rock star' nature of her media coverage, these results show Sarah Palin would lose to Obama in Alaska, where voters overwhelmingly support conservative candidates," Porcaro said.

Porcaro hosts an afternoon show on KENI AM and owns an Anchorage advertising agency.

Hays Research of Anchorage polled 500 Alaskans statewide who voted in at least two of the four statewide elections. The poll was on June 21st and June 22nd.

It asked:

"Although it is some time from now, thinking about the election for President of the United States next year, if the election were held today and the candidates were Democrat Barack Obama or Republican Sarah Palin, for whom would you vote or are you undecided?"
Here's the chart:
A few caveats:
It's an early poll, and all the usual caveats about early polling apply
It's a poll involving a candidate who hasn't said she is running
As we learned during the Murkowski-Miller race, polling in a state like Alaska is inherently difficult and not always reliable.
That said, the fact that it's even possible that Alaska, a state that has only gone Democratic once, during the 1964 LBJ landslide, could go for Barack Obama if the state's former Governor is the Republican nominee says a heck of a lot about how her own former constituents feel about her.