Poll Shows Solid Support For Free Trade, Opposition To Trump's Tariffs
A new poll shows solid support for free trade and opposition to the President's tariffs, suggesting strongly that Trump is losing the public relations battle on this issue.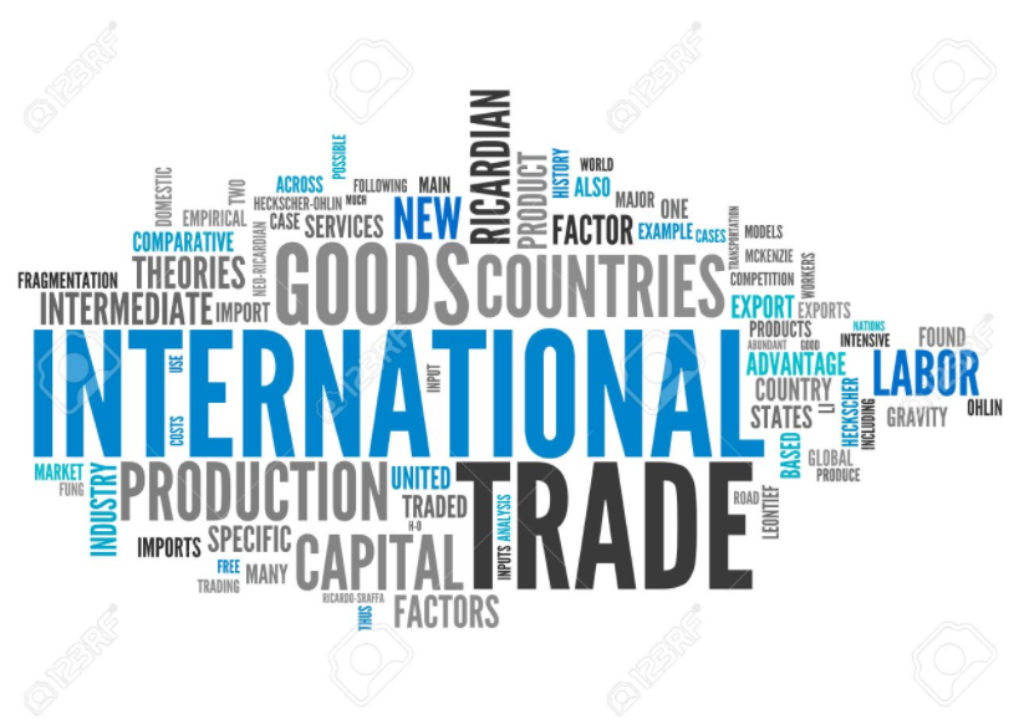 Even as President Trump appears to dig in his heels on tariffs and the trade war with China a new poll reveals that support for free trade has reached a new high among voters:
WASHINGTON — Amid President Donald Trump's trade war with China, nearly two-thirds of Americans say they support free tradewith foreign countries, according to the latest national poll from NBC News and the Wall Street Journal.

That represents a new high in the NBC/WSJ survey on this question, and it's a 7-point increase from the last time it was asked in 2017.

(…)

In the poll, 64 percent of Americans — including majorities of Democrats and Republicans — agree with the statement that free trade is good for America, because it opens up new markets, and the country can't avoid the fact of a global economy.

Just 27 percent believe free trade is bad, because it hurts manufacturing and other key industries, and there's no proof that more trade creates better jobs.

The percentage of those favoring free trade is up 13 points from 2015 and 7 points from 2017, with Democrats and independents much more supportive than they were four years ago.

And it comes as the United States and China have engaged in a trade war, slapping tariffs on each other's products, though the U.S. said on Tuesday that it was delaying some tariffs until December.

"While Trump plays a game of chicken on tariffs, a record number of Americans believe that free trade is good," says Democratic pollster Jeff Horwitt at Hart Research Associates.

McInturff, the GOP pollster, says much of it has to do with opposition to Trump and his policies.

"If Donald Trump is for it and you're a Democrat, you move in a very different direction," he said.
To some extent, I suppose that the fact that Trump is seen as the face and voice of the protectionist argument is at least part of the reason for this increase in support for free trade, especially among Democrats and non-aligned independent voters who are already widely opposed to Trump's agenda as a general rule. In addition to this, though, I think it's clear that the American public sees the impact of Trump's tariffs and are reacting accordingly.
For example, after President Trump raised tariffs on aluminum and steel last year, the price for those products, including from domestic sources unaffected by the tariffs,increased, causing problems for industries that rely on those raw materials to make their products such as the makers of automobiles and large appliances. When China retaliated by imposing tariffs on American goods their retaliation was primarily focused on the agricultural industry, something that made American pork farmers increasingly nervous about their overseas business. In Iowa, it was reported that Chinese retaliation for the tariffs cost soybean farmers $624 million this year alone, with the prospect of larger losses if the retaliation continues or if Chinese companies that buy American soybeans start entering into contracts with growers in places such as Australia and India, which compete with American farmers for the lucrative Chinese market. Additionally, we have also seen that the tariffs have had a negative impact on other American businesses, and has even led an iconic American brand like Harley-Davidson to announce that they are moving some production overseas in response to the retaliatory tariffs imposed by the European Union. Finally, there is increasing evidence that the trade war has actually opened economic doors for China because it has forced them to look in places other than the United States for things like agricultural imports. If that continues to happen, then the impact on the American economy from the President's trade war could become more permanent than many realize.
More recently, economic analysts have warned that Trump's trade war could push the world economy into recession. This is one of the reasons that the Federal Reserve Board cited in its recent decision to cut interest rates, a policy it said it may continue if there is further evidence that the trade war is harming the economy. While President Trump has claimed, against all of the available evidence, that it is China and other targeted countries that are paying the tariffs that he has imposed, the reality is that the tariffs are paid by importers who pass them on to their American customers who then pass them on to American consumers. Indeed, Trump himself seemed to acknowledge this when he delayed the implementation of tariffs on consumer goods imported into the United States until nearly the end of the holiday shopping season. Originally, of course, those tariffs were supposed to go into effect on September 1st.
The good news about this poll, of course, is that it's clear that the President's propaganda isn't winning the public opinion war. Trade wars are not good, and they aren't easy to win. In fact, it's quite the opposite. The public is recognizing that fact. Perhaps there is hope after all.