Portland Dumps 38 Million Gallons of Water Over 16 Ounces of Urine
Portland, Oregon government officials and USA Today headline writers are innumerate.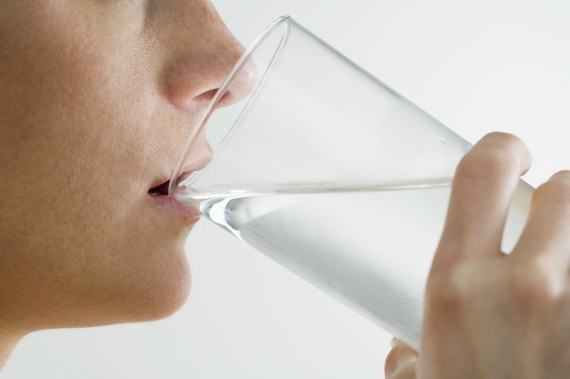 Portland, Oregon government officials and USA Today headline writers are innumerate.
USA Today ("Man urinates in reservoir, ruins 38M gallons of water"):
Portland water officials are discarding 38 million gallons of drinking water after a 19-year-old was caught urinating into one of the city's reservoirs.

[…]

"Our customers have an expectation that their water is not deliberately contaminated," said [Administrator David Shaff of the Portland Water Bureau] while acknowledging that the health risk is slight. "We have the ability to meet that expectation while minimizing public health concerns."

[…]

In 2011, the city dumped 8 million gallons, a mere 160,000 baths, from Mount Tabor Reservoir No. 1 after a 22-year-old man from Molalla, Ore., admitted to urinating in it. He eventually pleaded guilty to misuse of a reservoir and was sentenced to community service.

In that case, it cost the water bureau $32,700, passed on to customers, to drain the reservoir, and that decision caused a wave of backlash from many who said it was an unnecessary response.

Some complained that animals sometimes fall into the reservoir and die without any such action taken.

"I think part of it is just that general yuck factor of, 'Yes, we have birds on there all the time, but we don't have people peeing in it all the time,' " Shaff said In defending the 2011 decision.

If the area were in drought conditions, he said he probably would make a different decision.

"It's easy to replace those 38 million gallons of water," Shaff said. "We're not in the arid Southwest. We're not in drought-stricken parts of Texas or Oklahoma."

Floy Jones, co-founder of the group Friends of the Reservoirs, criticized the decision to drain, saying officials have no evidence any urine reached the water and it wouldn't harm anyone if it did. "It's extremely wasteful," she said.
The National Institutes of Health estimates that, "An average person's bladder can hold 350 milliliters (ml) to 550 ml of urine. Most people will feel like they need to urinate when there is about 200 ml of urine in the bladder." So, we're talking about a pint of piss at most.
The notion that a microscopic amount of someone's piss might be in my drinking water is less than appealing. But no less than the notion multiple animals have died in it. Not to mention the gobs and gobs of birdshit. But given that the city inexplicably stores their drinking water in an open air container, that's just going to happen.