Post-Iowa Reset Not What You'd Expect
Biden's support is in decline. But it's not clear that Buttigieg is getting an Iowa bounce.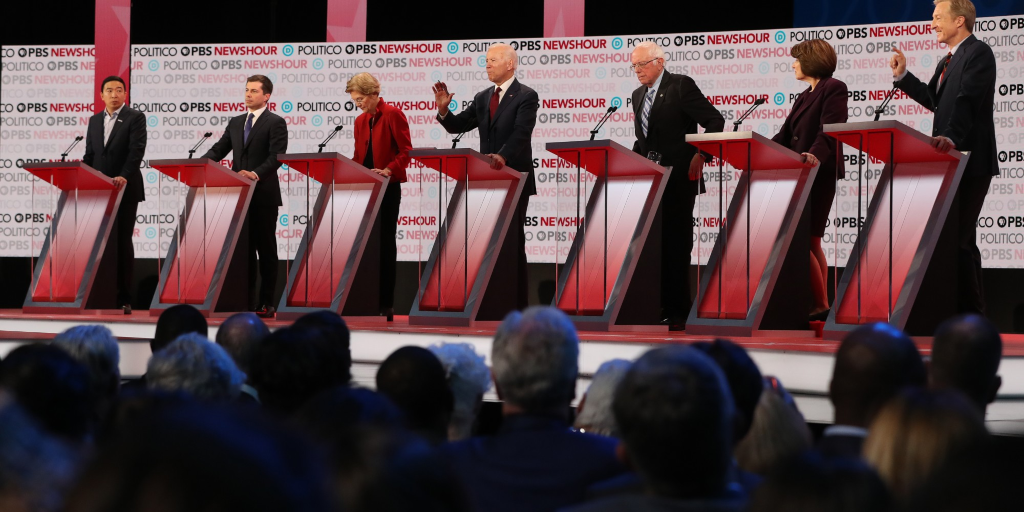 Going into Iowa, I noted that the race was almost exactly where it was when it started more than a year earlier. Joe Biden was the clear frontrunner and only Bernie Sanders and Elizabeth Warren were in double digits. Indeed, there was only one week all cycle when someone else broke into the conversation and that candidate, Kamala Harris, has already dropped out.
But Pete Buttigieg seems to have "won" Iowa and is well-positioned to do well in New Hampshire tomorrow. And Joe Biden not only performed somewhat poorly in Iowa, he's expected to do likewise in the Granite State and has been written off by several different analysts as a second-tier candidate.
I've been waiting for national polls to catch up to events and that's finally happened. The results are surprising to me. Here's the RealClearPolitics average:

Granting that it's only three new polls and that the results could lag somewhat given the weirdness of the Iowa reporting, Biden has clearly taken a big hit, even if he retains a slight lead in the average and leads in two of the three polls. That's not surprising. Nor is Sanders' movement into a much tighter second—essentially a first-place tie.
No, it's the Buttigieg, who was clearly going to finish 1 or 2 in Iowa doesn't seem to have gotten a bounce at all.
And that Mike Bloomberg, who didn't even qualify for Iowa or New Hampshire—or any of the debates thus far—is not only ahead of Buttigieg but closer to Elizabeth Warren than she is to Sanders.
Look at the longer trendlines: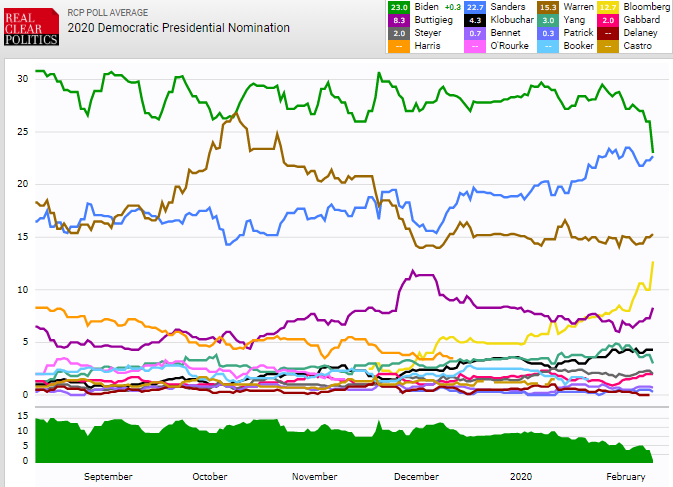 Buttigieg is back roughly where he was last November and well below his December peak.
Bloomberg is far and away higher in the average than he has been at any point.
Again, I recognize that we have very little data and that it's muddy. Only Quinnipiac's poll was taken completely after the Caucuses.