Predicting the Future Is Hard, Old Man's War Edition
Old Man's war, a sci-fi novel about the distant future published in 2007, features Newsweek magazine, which went out of business in 2012.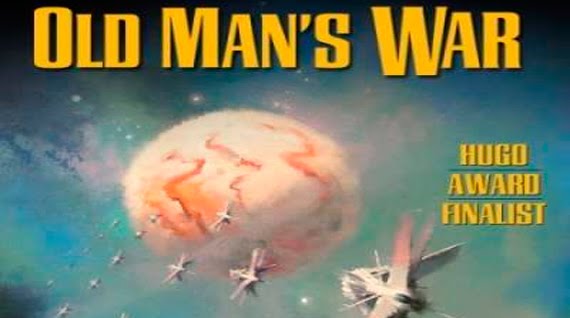 I'm currently reading Old Man's War, John Scalzi's much acclaimed 2005  debut novel.  Having all but abandoned fiction years ago, it's a welcome diversion and a breezy read.
I couldn't help but being amused, though, that just seven pages into a sci-fi novel set into what would seem to be a very distant future, the protagonist is sitting in a military recruiting office thumbing through the latest Time and Newsweek magazines. As regular readers are aware, Newsweek's last print edition was in December 2012. Time surely can't be far behind.
While this development was easily predictable even in 2005 by those of us who are news junkies and keep up with the vagaries of the news business, clearly Scalzi was unaware of the trends. There's no reason he should have been, though: he was a philosophy major at Chicago and a freelance writer. Presumably, he's got some hobbyist interest in science, space travel, and the like.
The bottom line is that predicting the future is just ridiculously hard. If you don't follow the intricacies of an area, you've got no reason to think long term trends won't continue indefinitely. Moreover, even experts are horrible at predicting even one year out, much less 20 or 200. We have an exercise at the office on the first work day after the new year where we go around the table predicting things that will happen in the calendar year. The predictions are generally fall into two categories: bland and obvious (no Israel-Palestinian peace again this year) or fantastically, even humorously, wrong.
Correction: The post originally had the book published in 2005; that's when the mass market paperback debuted.