President Obama Was For Raising The Debt Ceiling Before He Was Against It, Now He's For It Again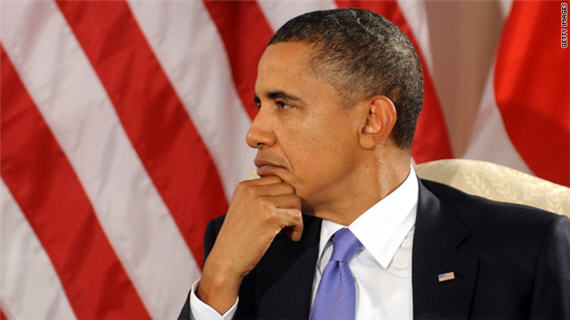 With a Congressional vote on raising the limit on the National Debt coming within a month or so, the White House is trying to finesse then-Senator Obama's vote against raising the limit on the National Debt back in 2006:
WASHINGTON – The White House says President Barack Obama regrets his vote as a senator in 2006 against raising the debt limit.

A fight over raising the debt limit is looming, and the White House is trying to explain away the apparent contradiction between Obama's previous opposition, and his position now that it must be increased.

Press Secretary Jay Carney said Monday that Obama believes his vote was a mistake. He said Obama now realizes that the debt ceiling is too important to be trifled with.
The truth, of course, is that the debt ceiling vote has always been used as an opportunity for some Senators and Congressman to grandstand over spending issues with little political cost. As long as the leadership is assured that they've got enough votes to pass the bill, then they'll give some of their members permission to vote "No" for their own reasons. In Obama's case, there was Presidential speculation from the day he walked into the Senate so it's not surprising that they'd let him take the "high road" on a vote that makes every Member of Congress uncomfortable.
Of course, this entire incident demonstrates the truth of what George Will said several months ago:
I know of no other developed nation that has a debt ceiling. This is a purely recurring symbolic vote to make people feel good by voting against it.

The trouble is it's suicidal if you should happen to miscalculate and have all kinds of people voting against it as a symbolic vote and turn out to be a majority. Because if the United States defaults on its sovereign debt, the markets will be — well, it will be stimulating.
Indeed it would be.