Presidential Killing Powers Need Checks and Balances
"Killing Americans," my latest for The National Interest, has posted.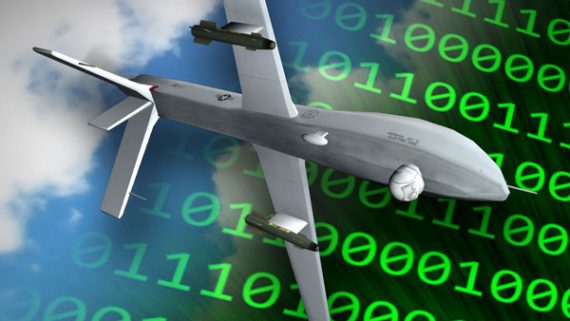 "Killing Americans," my latest for The National Interest, has posted.
A secret Justice Department memo detailing in great length when the president has the authority to unilaterally order American citizens murdered without so much as a criminal charge has been released.

[…]

We've known for months that the DOJ had offered up a legal justification allowing such extra-judicial killings and that the rationale was constructed to give maximum latitude to the president. There is, in that sense, not much new here. But the matter-of-fact and detailed legalese contained in the memo is nonetheless chilling.

Indeed, the first paragraph of the white paper specifically notes, "The paper does not attempt to determine the minimum requirements necessary to render such an operation lawful; nor does it assess what might be required to render a lethal operation against a U.S. citizen lawful in other circumstances." Instead, it devotes its 16 pages to the narrow case of "the circumstances in which the U.S. government could use lethal force in a foreign country outside the areas of active hostilities against a U.S. citizen who is a senior operational leader of al-Qa'ida or an associated force."

[…]

There's no denying that al Qaeda poses a unique threat to the safety of American citizens. Operating in ungoverned spaces of Pakistan, Yemen, and elsewhere, they're largely out of the reach of traditional law enforcement. If al-Awlaki or Khan were performing the exact same acts in Cleveland—or, indeed, London, Paris, or Sydney—they would have been targeted for arrest and extradition, not assassination.

Even so, American citizens should nonetheless be wary of granting the president the power to single out citizens for killing based simply on his own judgment. Aside from being plainly unconstitutional, it's simply too much trust to place in a single individual. At the very least, the rules ought to be spelled out in legislation that has passed both Houses of Congress and survived judicial scrutiny for constitutionality rather than made internally.

Further, in addition to checks and balances, there has to be more transparency. The notion that the government can compile a list of citizens for killing, not tell anyone who's on it or how they got there, is simply un-American. Surely, a modern version of a WANTED: DEAD OR ALIVE notice could be publicly circulated, with a listing of the particulars. Maybe the named individual would turn himself in rather than wait for the drones to find him. Or maybe he'd hire an attorney to present evidence he's not actually an imminent threat to American citizens.

For centuries, civilized societies have understood that even wars must be fought according to rules, which have developed over time in response to changing realities. Rules are even more important in endless, murky wars such as the fight against Islamist terror groups. Currently, we're letting whomever is in the Oval Office pick and choose from among the existing rules, applying and redefining them based on his own judgment and that of his advisors. We can do better.
More at the link.